Description
?10L0L latest launched 3rd Generation Deluxe LED headlight & tail light kit for Yamaha G14, G16, G19 and G22 models,they meet American Local Street Standards ,ensure people a safety driving.
Shell with IP68 Waterproof&Dustproof,the lights??¡ê¡è lampshade is made of high transparent and high-strength quartz glass, which has strong light transmission but not glared; headlights& taillights source are all real LEDs, come with very high brightness at night,give you a safe driving.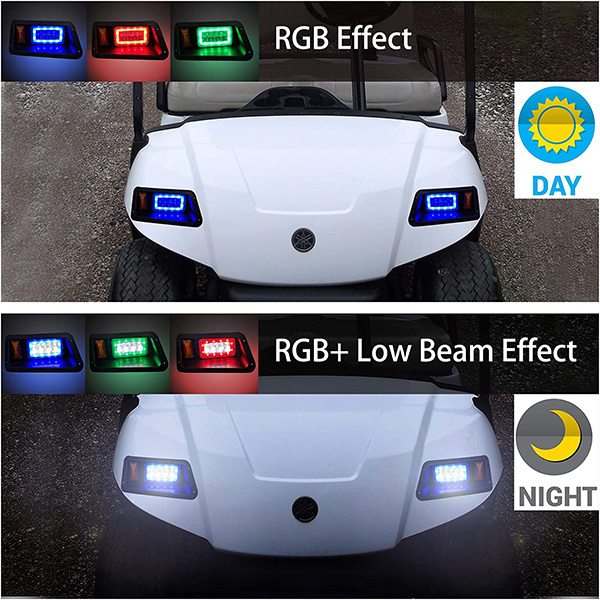 For this light kit,we've not only retained all old basic functions like:turn signal light, brake Light, emergency hazard light and horn,but have also developed with RGB daytime running light and low & high beam light,offer your night driving a full protection.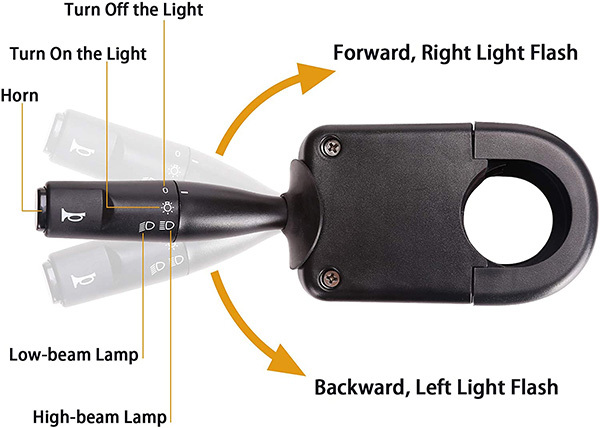 RGB light could be started on App via Bluetooth connection.once it's setted up,you could enjoy multicolors on your phone ( operation instructions were attached in the package);ALSO, on Music Mode ,the light will change colors with the music of your car stereo, super cool on night, give you a safe but exciting driving experience.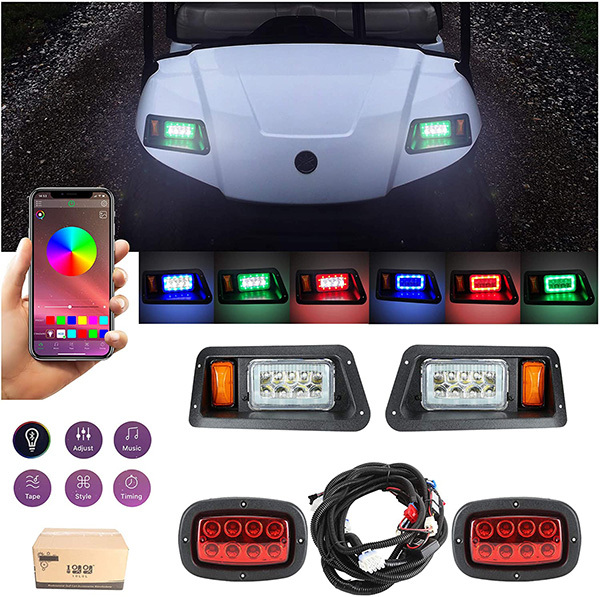 NOTE:
?This light kit has a dc converter inside,Input 16V-80V, connect to battery directly (No voltage reducer needed). Input 12V-14V, disconnect the buit-in DC converter to avoid voltage shortage.
?Specification
???? ?-? ?Material:ABS plastic,quartz glass,durable material
? ?-? ?Input voltage: 16V-80V
? ?-? ?Voltage:12V
? ?-? ?Bulb Type:LED
Packing list
?? ?-? ?2 x LED front headlights with turn signal lights
? ?-? ?2 x LED taillights
? ?-? ?1 x horn
? ?-? ?1 x turn signal lever with headlight/horn switch
? ?-? ?1 x steering column cover
? ?-? ?1 x brake pad
? ?-? ?1 x plug & play wiring harness
? ?-? ?1 x installation manual and all needed screws