Description
?With Storage Bags, the Newest Upgrade Seat Cover Sets:10L0L golf cart seat blanket cover designed?3 separate storage bags?to help you keep your daily small items.Such as the golf cart keys, cell phone and wallet (valuable objects) can placed inside the zippered bags, the water cup and the paper can be placed in another two bags.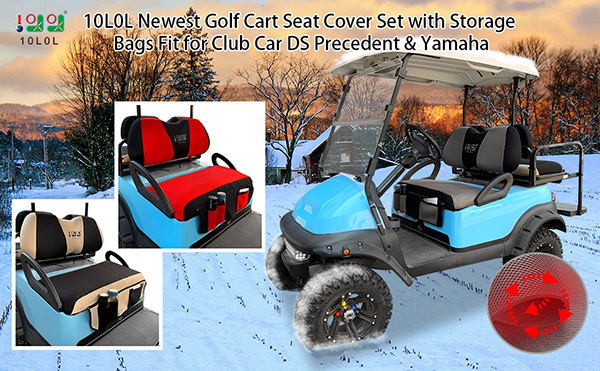 BIG IMPROVEMENT OVER YOUR VINYL SEATS:10L0L golf cart seat cover really update the look of your cart, made your golf cart look like new again, looks as good as the real expensive one at buggies unlimited. Besides, they are perfect save for ugly seats and can cover a few cuts in the original seat.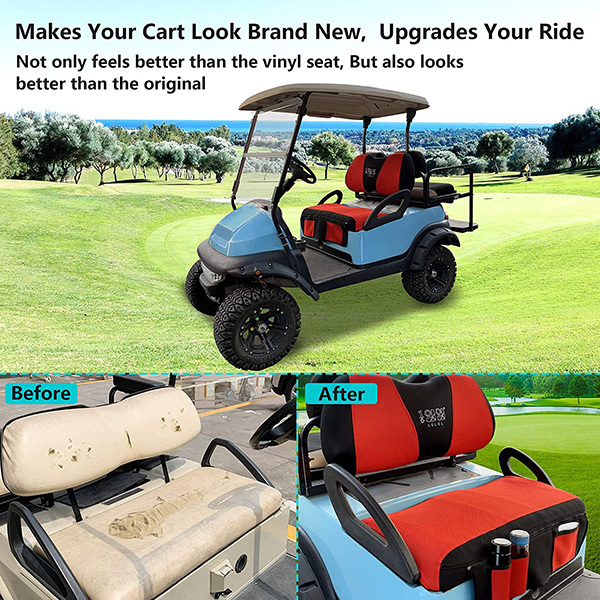 The 10L0L golf cart seat covers are made of?polyester mesh fiber cloth?in two-tone which looks very stylish, very durable, easy to clean, thickened made and seams are well stitched and won't shrink or stretch, When it's time to clean, just throw it in the washing machine and air dry, folds easily for packing, lightweight.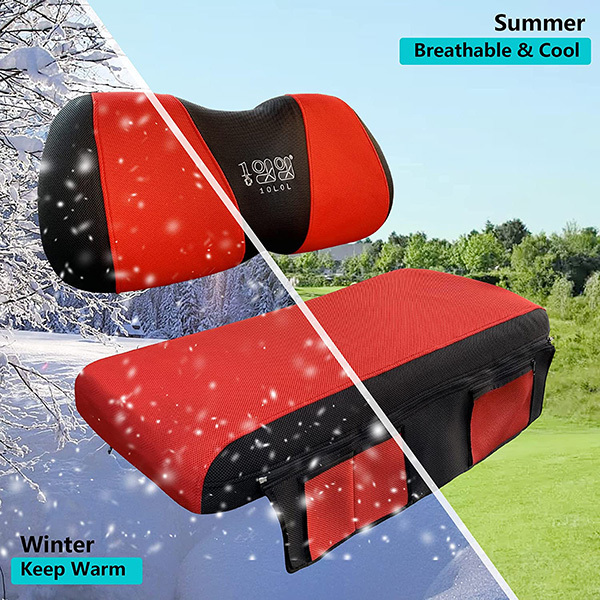 Front seat cover set with Storage Bag fit?Club Car DS & Precedent,Yamaha?golf carts.Warm reminder: You can also order it for back seat which is the same size as front one.Warm reminder: Storage bag is removable.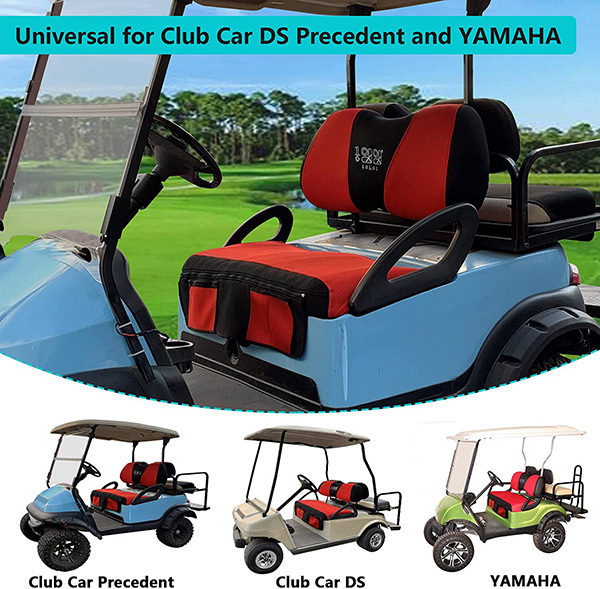 ?Specification
?? ?-? ?Color:Red & Black
? ?-? ?Material:Polyester
? ?-? ?Auto Part Position:Front
Product Size
?