Description

Suitable for EZGO, Club Car, Yamaha 2-4 passengers golf cart (include 2-person golf carts with rear flip down seats)

Great golf cart covers club car 4 passenger. Yamaha golf cart covers, EZGO golf cart covers,?Club Car golf cart covers.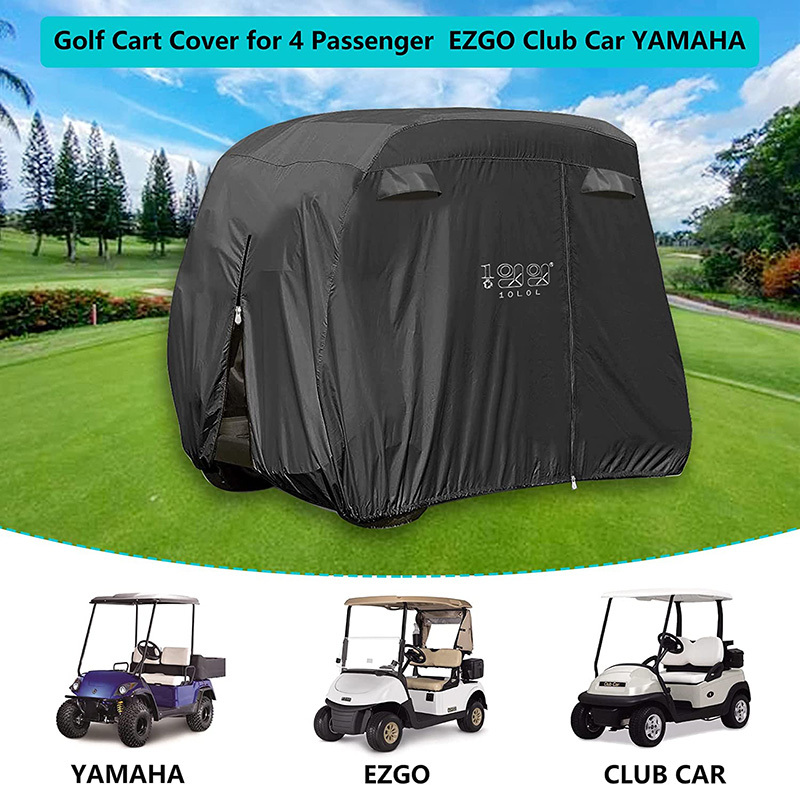 Made of high strength tear resistance polyester with UV coating, an effectively prevent the sunlight from aging the golf cart, and the non-abrasive PVC lining won't scratch your cart. All stitching area with exclusive water-proof adhesive tape, ensures many years of use, against scratches and nicks, rain, snow, ice, dusty, wind, dirt, bird, tree debris etc, highly recommended golf cart winter cover.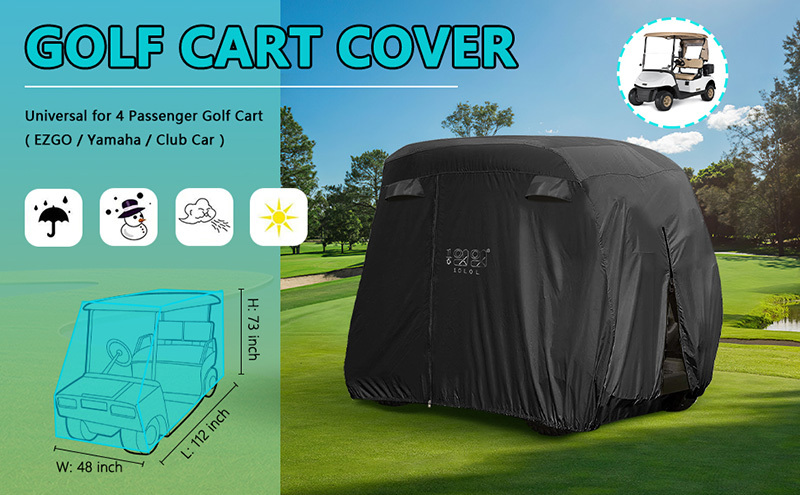 Professional Designs, The Best Choice for You: Our golf cart cover with 4 air vents and 3 zipper doors, upgrade Self-locking zipper, which is the unique one on the market.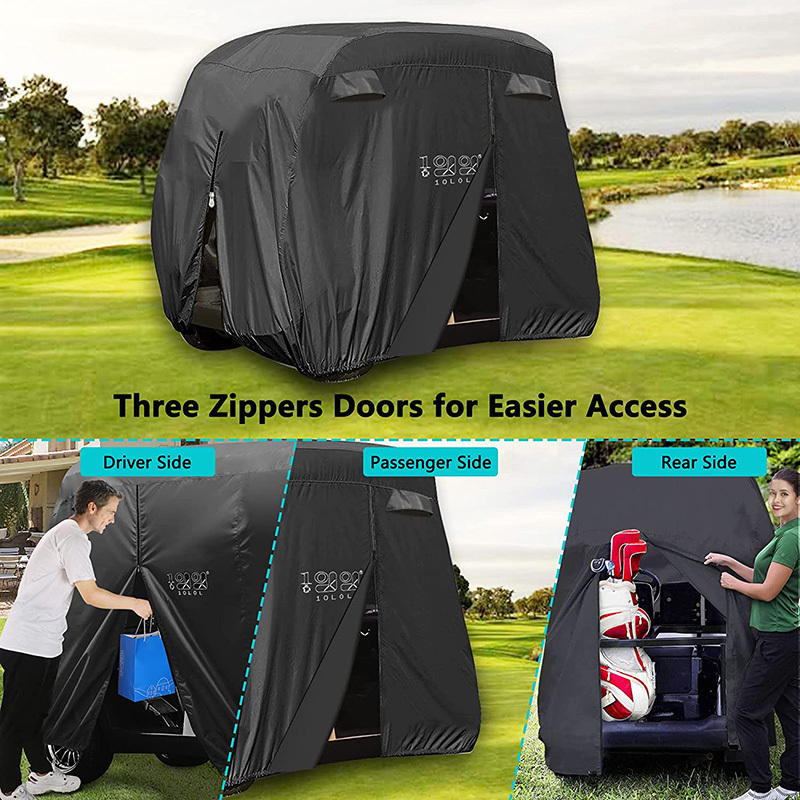 Premium Material: Our golf cart cover is made of an upgrade high-density Polyester 400D, maximum tensile strength of up to 20 MPA, durable enough. it is waterproof, heat insulation, air-permeable and fast drying. It can be folded, does not take up space.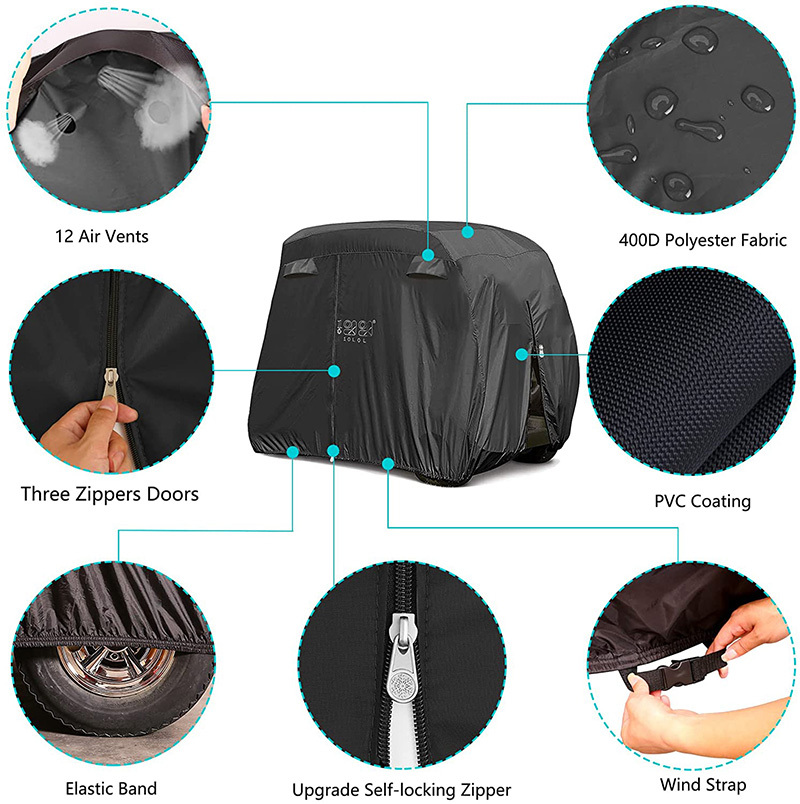 1 year free replacement and refund if there is any size problem or product defect
?Specification
?? ?-? ?Color:Black,Silver,Green,Camo
? ?-? ?Material:high-density Polyester 400D
? ?-? ?Full Roof 80" Top
? ?-? ?Size:112"L x 48"W x 73"H

Packing list

? ?-? ?1 x?Golf Cart Cover
? ?-? ?1 x Storage bag