Description
Brand:
10L0L
Fit Type: Fits 2008-2009 RXV Freedom/Shuttle 2+2 Electric
Fits 2008-2013.2 RXV electric & gas, 2010-2015 2Five electric
Product Size:

Material: Metal
OEM:603637 & 611724, 8100 N
Package List:Golf cart rear shock absorbers kit for EZGO RXV, set of 2
Note:If your EZGO RXV golf cart is 2014-up, please refer to below RXV rear shock related products
One-Year Warranty, free replacements, or refund for any defective accessories
Wiring Diagram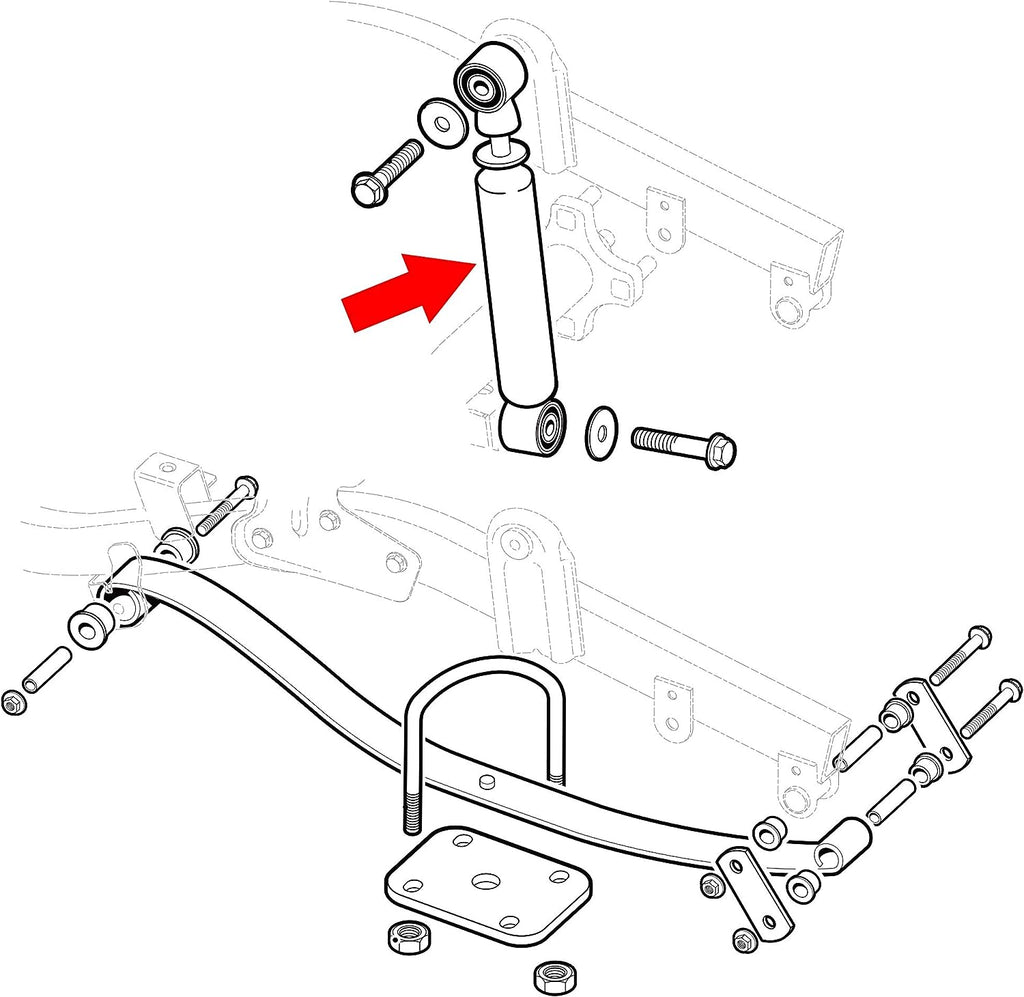 Best Shocks for EZGO Golf Cart
Enhance your golf cart's ride comfort and stability with the 10L0L Rear Shock Absorbers Kit designed for EZGO RXV models. This package includes a set of two premium rear shock absorbers, meticulously engineered to provide an exceptional driving experience on the golf course.
Key Features of 10L0L EZGO RXV Rear Shock Absorbers Kit:
Precise Fit: Our shock absorbers are engineered to perfectly match the specifications of EZGO RXV golf carts, ensuring a seamless fit for optimal performance.

Smooth Ride: Bid farewell to jolts and bumps with these shock absorbers, which promise a more comfortable and smoother ride.

Improved Stability: Elevate the stability of your golf cart, resulting in better control and handling on various terrains.

Longevity: Built from high-quality materials, 10L0L's rear shock absorbers are designed to last, even in the demanding golf cart environment.

Low Maintenance: Keep your EZGO RXV golf cart in top-notch condition with minimal maintenance requirements.