Description
?Universal Golf Cart Steering Wheel: 12.5 inch diameter golf cart steering wheel is universal for club car DS & Precedent, EZGO RXV & TXT and Yamaha G8 G9 G11 G14 G16 G19 G21 G22 G29/Drive.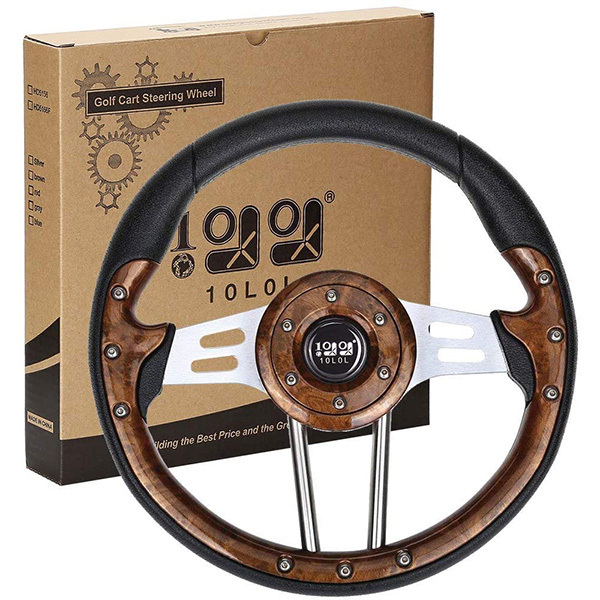 Need Adapter: All the steering wheel must be installed with adapter (Required and sold separately). Not included.
Ergonomic Design: Premium PVC material with Super Grip Feeling. Provides a nice touch so that you will not feel any discomfort in both hands when driving for a long time.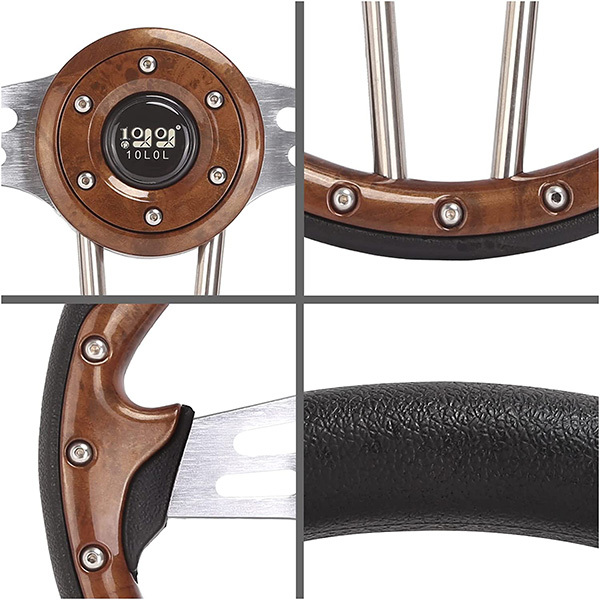 Easy installation,Top Quality Chrome, Aluminum, Wood Finish & Carbon Fiber Steering Wheels.
? ?-? ?Color:Brown
? ?-? ?Material:Carbon Fiber
? ?-? ?Brand:10L0L
? ?-? ?Fit Type:Universal Fit
? ?-? ?Grip Size:12.8 inches