Description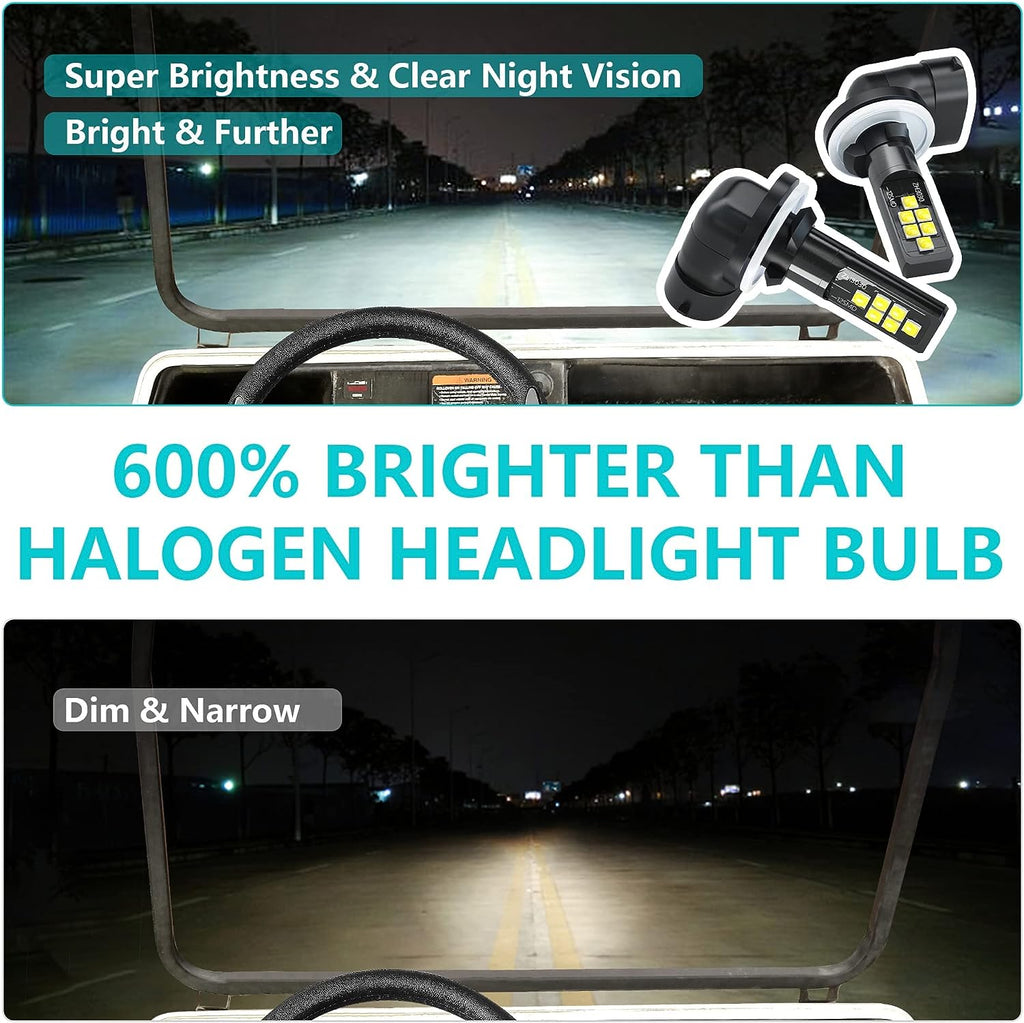 Brand: 10L0L
Fit Type: EZGO 1994-up, Club Car 1999-up DS & 2004-up Precedent
Product Size: Look the picture
Material: Plastic
OEM: NO
Note: Input voltage:12V-13V
Package List:2 LED bulbs as picture shown. Input voltage:12V-13V, Power: 6W. Please feel free to contact us if you have any question of the item.

One-Year Warranty, free replacements, or refund for any defective accessories
Golf Cart Light Bulbs
Enhance the visibility of your golf cart with the 10L0L Golf Cart Headlight Bulb. Designed as a high-quality replacement bulb, it provides bright and reliable lighting to illuminate your path during your golf cart rides.

Our Golf Cart Headlight Bulb is specifically designed to fit various golf cart models, ensuring a seamless and straightforward installation process. The bulb is manufactured with top-notch quality and precision to deliver optimal performance and durability.

Featuring advanced lighting technology, the 10L0L Golf Cart Headlight Bulb offers powerful illumination, enhancing your visibility and safety on the course. With its bright and clear light output, you can confidently navigate your golf cart even in low-light conditions.
At 10L0L Golf Cart Accessories, we prioritize customer satisfaction and product quality. Our Golf Cart Headlight Bulb is carefully tested and selected to meet the highest standards. We are committed to providing excellent customer service and helping you find the right accessories to enhance your golf cart.