Description
Brand: 10L0L
Fit Type: 18AMP Golf Cart Battery Quick Charger for 36V Club Car DS & Precedent,Yamaha G19 G22 G29,Ezgo TXT/RXV Golf Cart18A/20A.
Note: Please make sure your connection's step is consistent with the following instructions before charging. Otherwise, the charger will not work normally. First, connect the battery charger with the 110V power. Next, After 10 second, connect the battery charger and the plug of golf cart. The manual contains important safety and operating instructions for the charger. Read the entire manual before using charger.
Packing list: 
【Package Contents】Includes a "D" Style Powerwise plug for quick and easy charging of all 36 Volt EZGO TXT golf carts.
【Battery type】The product is an intelligent battery charger. It has three charging algorithm, which can be selected according to the type of battery: Flooded/wet lead-acid battery, Maintenance free battery, Lithium iron phosphate battery. The product can automatically realize multi-stage charging: constant current, constant voltage, etc.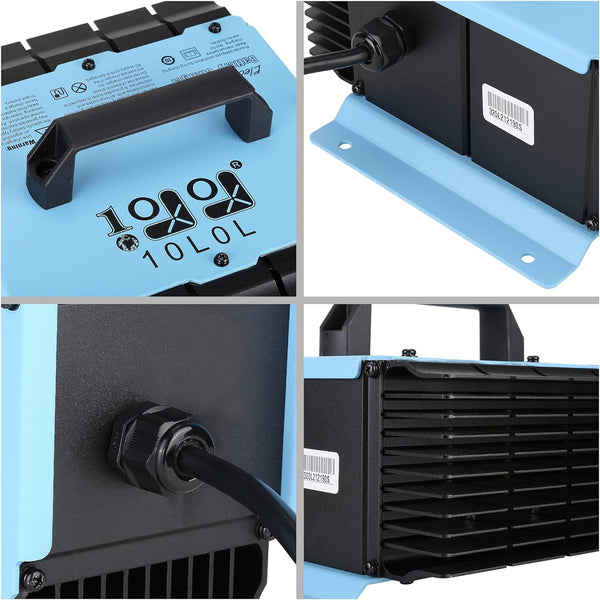 【Quick Charging】The charging time is much faster than similar products on the market. Lithium iron phosphate batteries have a long charging time of no more than 10 hours.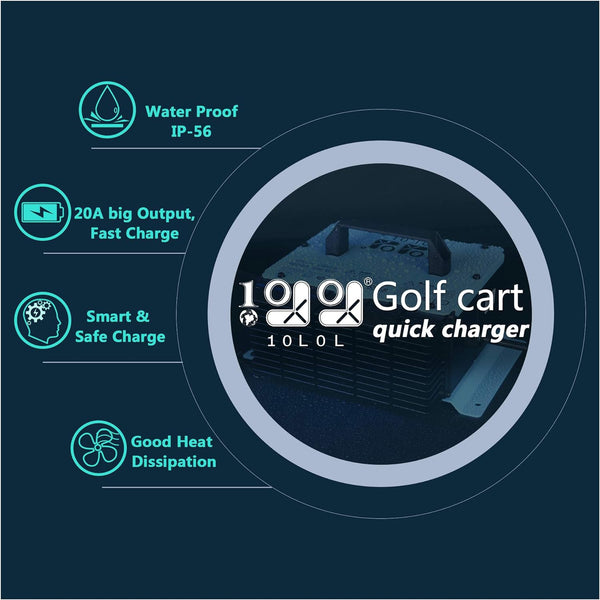 【Long Life】10L0L Golf Cart Battery Charger has multiple protection functions. Equipped with a large heat sink, super heat dissipation function, the charger has a longer life.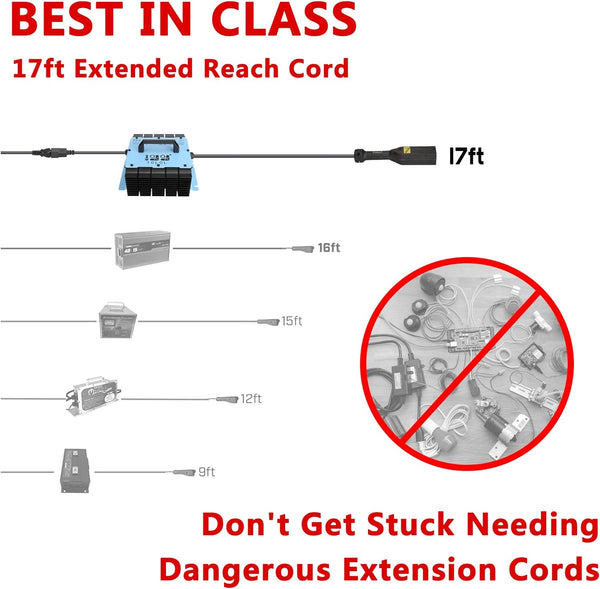 【100% After-Sales Protection】 All products in the store, we provide 1 year warranty service, if you receive the product has any defects , we provide free replacement or refund!24 hours online customer service, please feel free to contact us!!!