Description
Brand: 10L0L
Fit Type: 4 terminal 48V solenoid Assembly, Heavy duty, 200A
【For Club Car】48 volt club cart solenoid compatible with Club Car DS & Precedent Electric 1995-1998 DS & Precedent Power Drive 1996-1997 Replace OEM:101883601 ,1018836-01
【For EZGO】48 V ezgo golf cart solenoid compatible with E-Z-GO Shuttle 2 to 6 passenger series 950 series Titan and XI-875 electric 1995 and newer Replaces OEM:73231G01
【For Yamaha 】Golf cart solenoid 48 volt Compatible with Yamaha G19. Replace OEM JR1-H1950-00
Product Size: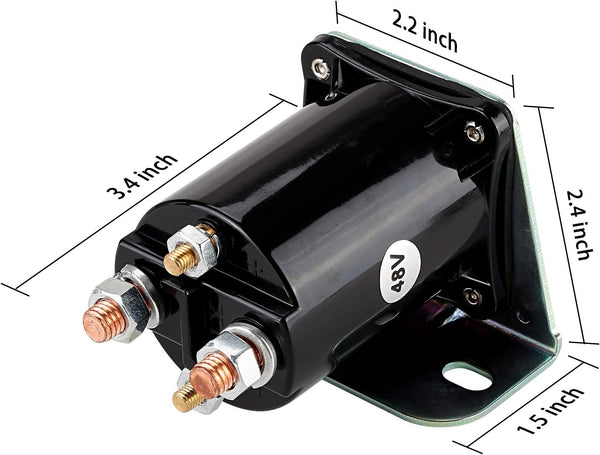 Note: ① DO NOT overtighten the nuts on the terminals or they will break;② Make sure all prong terminals are connected well (no loose),otherwise the solenoid will not work normally;③ Regularly check the nuts as they may become loose over time.
Packing list: 

【Perfect Replacement】48 volt 4 Terminal Solenoid Replace Part Number: Club Car 1018836-01, EZGO 73231G01, Yamaha JR1-H1950-00
Manufacturer Model Number: SLN ML 1168 48HD B1, 586-210111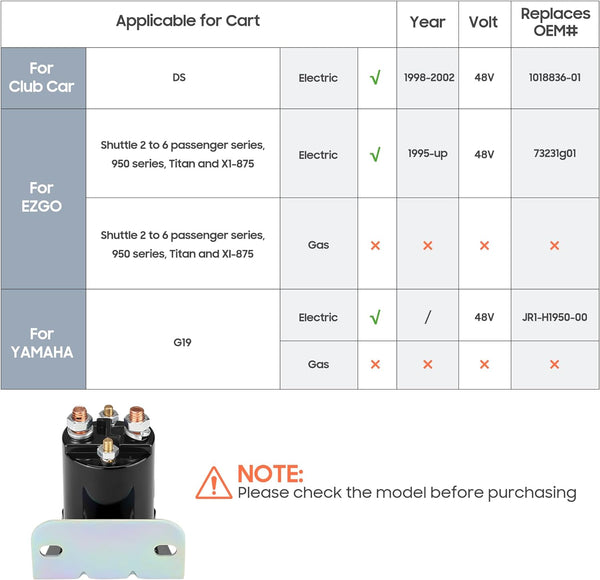 【Upgrade Solenoid】Replace faulty solenoids contactors to get your cart running smooth again.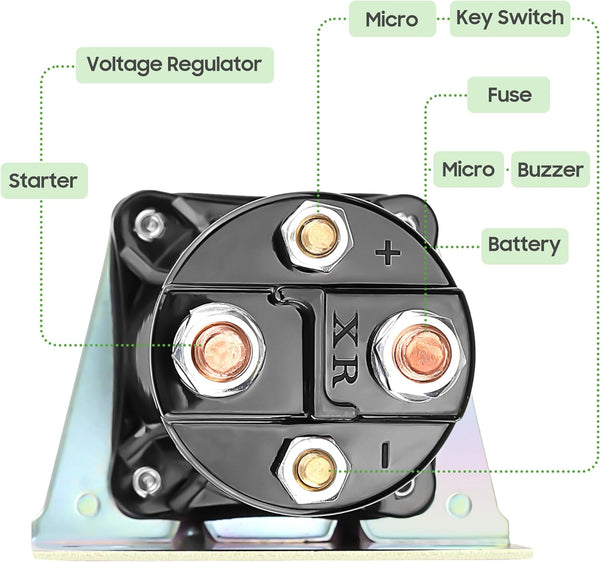 【Powerful Functions 】Perfect fit like a glove;waterproof Shell & Copper Contact;has Good Conductivity.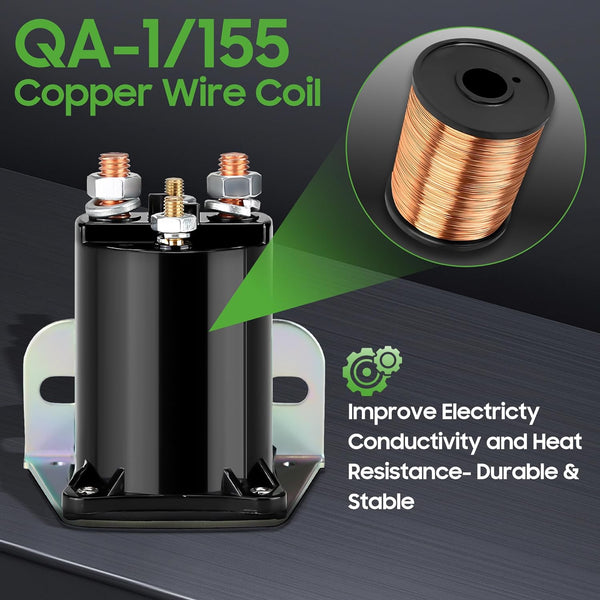 【High Quality Material 】The golf cart solenoid is made of high quality materials. Compared with most products on the market, it has good heat resistance, abrasion resistance and insulation, and has a longer service life. It is not easy to deform even after long time use.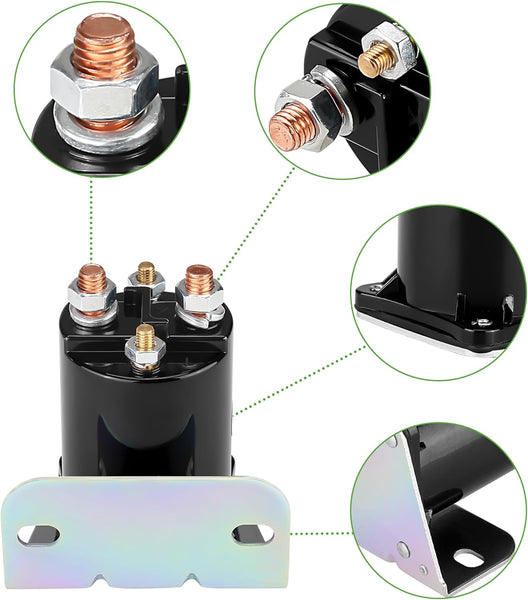 【Easy Installation】It only takes a few minutes to install the parts and the brake maintenance kit will work smoothly. Upgrade your brakes, lighting system and powertrain for a better driving experience. Experience the fun of manual DIY golf cart.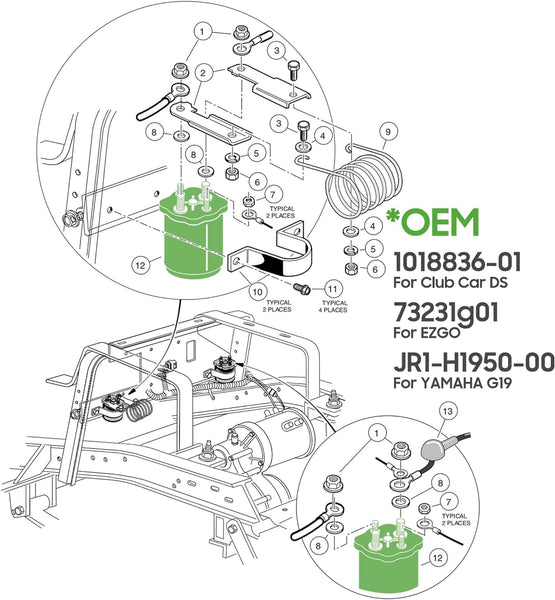 【100% After-Sales Protection】 All products in the store, we provide 1 year warranty service, if you receive the product has any defects , we provide free replacement or refund!24 hours online customer service, please feel free to contact us!!!