Description
Brand : 10L0L
Material : LED Neon
Use : Universal 12V Golf Cart LED Light Strip Kit
Size : 2pcs 86.61 inch *2
4pcs 38.5 inch *2 24.5 inch *1 30.5 inch*1
6pcs 45.8 inch *2 38.5 inch *1 30.5 inch*2 24.4 inch *1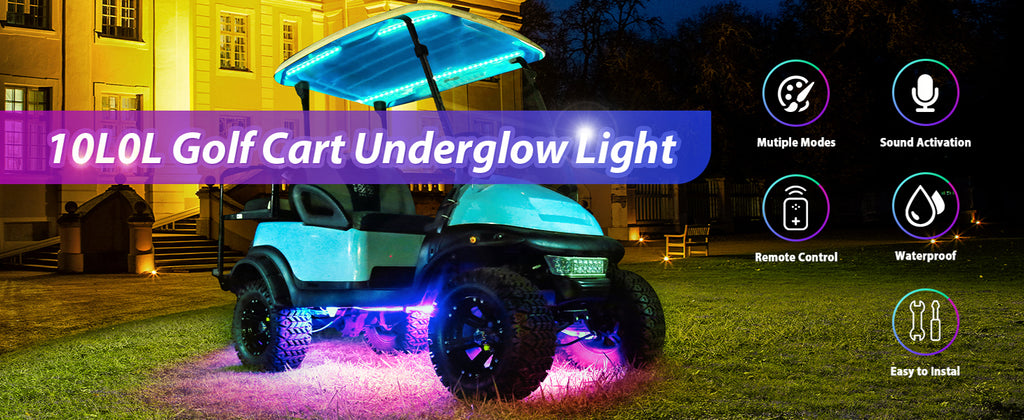 Detailed product specifications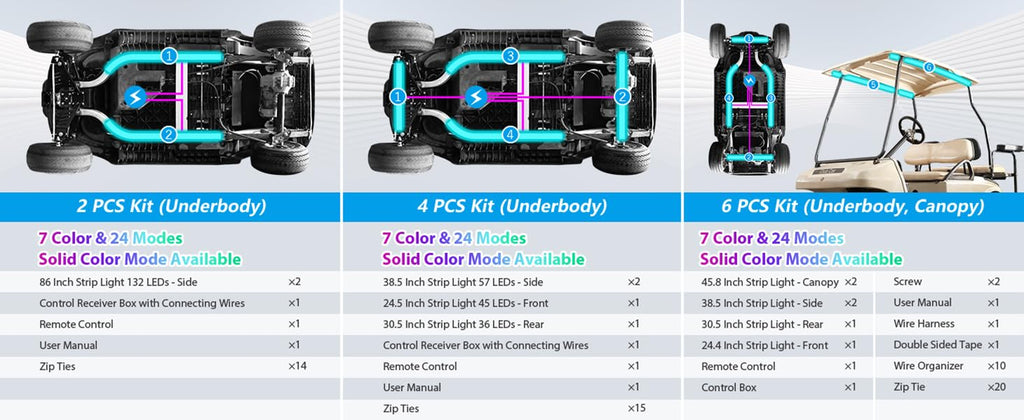 Color change and music effect display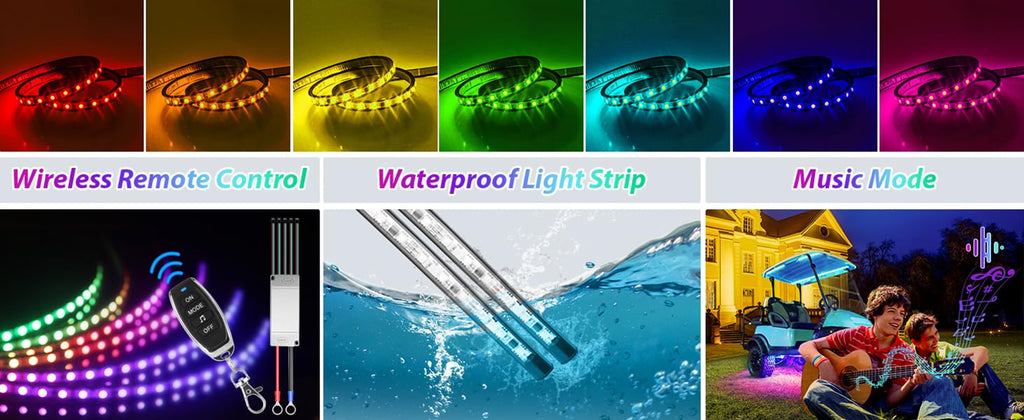 4PCS Installation steps
6PCS Installation steps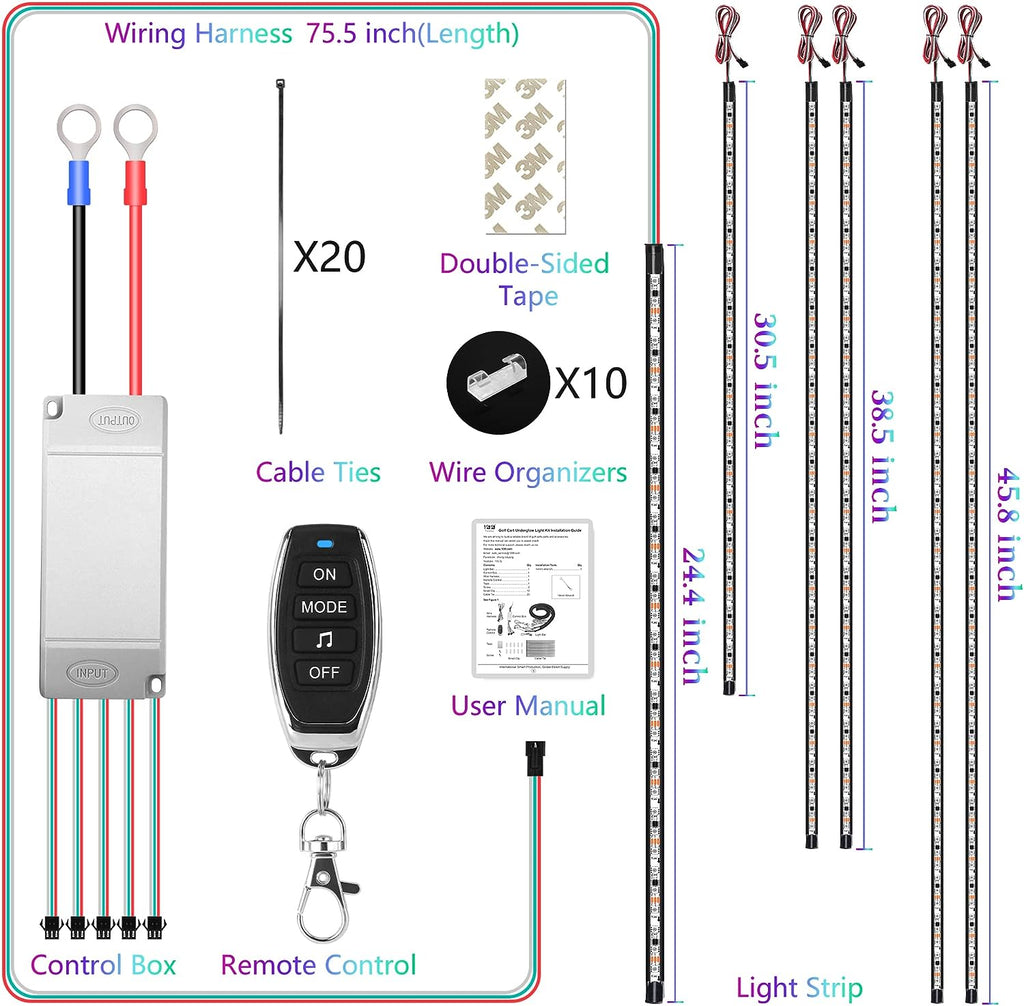 LED Golf Cart Light Bar
Illuminate your golf cart and enhance visibility with 10L0L Golf Cart Light Bars. These high-quality accessories are designed to provide bright and efficient lighting for your golf cart.

Our light bars and light strips are specifically designed for easy installation on various golf cart models. With their durable construction and weather-resistant materials, they are built to withstand the outdoor elements and provide long-lasting performance.

Choose from a variety of options, including LED light bars and flexible light strips, to suit your preferences and needs. Our light bars feature powerful LEDs that deliver exceptional brightness, illuminating the path ahead and making your golf cart more visible to others.

The flexible light strips, on the other hand, offer versatility and can be easily installed on different parts of your golf cart. Whether you want to add ambient lighting under the seats, along the roofline, or around the dashboard, these light strips provide a customizable lighting solution.

Not only do our golf cart LED light strips enhance visibility and safety, but they also add a stylish touch to your cart. With their sleek design and various color options, you can create a customized look that matches your personal style.

At 10L0L Golf Cart Accessories, we prioritize customer satisfaction and product quality. Our light bars and light strips are carefully curated and tested to ensure optimal performance and durability. We are committed to providing excellent customer service and helping you elevate your golf cart experience.