Description
?2 Generation Light Kits: Fit for EZGO TXT Carts ALL YEARS. This newest upgrade golf cart headlight kits with the function of high beam, input voltage 16V-80V, connect the golf cart battery directly, do not need voltage reducer, it supports the 36V-48V golf cart. If the model is 12V golf cart, please pull out the plug next to the voltage converter, then combine the 2 black wires and the 2 red wires together, and then connect the power supply, and it will work normally.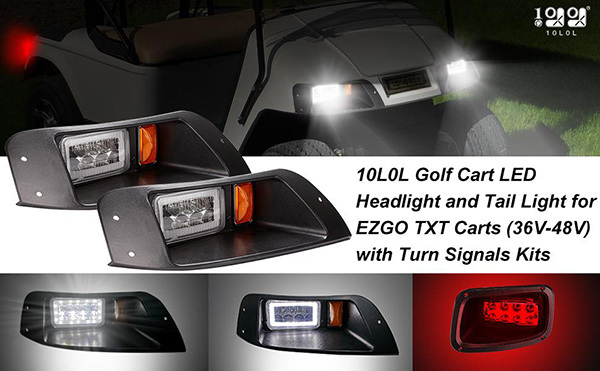 Meet Local Street Standards & Ensure Safety: Living in a golf cart community and using cart daily to get around, a suitable set of golf cart lights is very necessary for your golf cart, you will get a great night vision and be safe after your golf cart install bright led golf cart lights.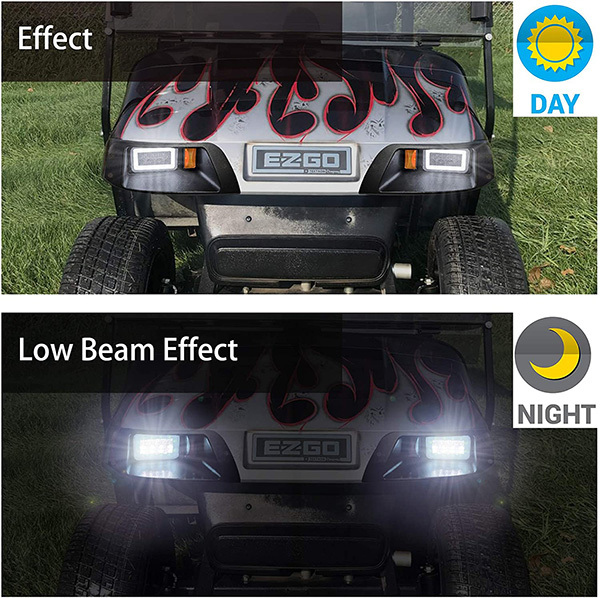 High Quality Kit: ABS plastic, quartz glass, durable material preventing from damage of impact. The headlight lampshade is made of high transparent and high-strength glass, and has strong light transmission; Headlights and tail lights are bright LED and long service life.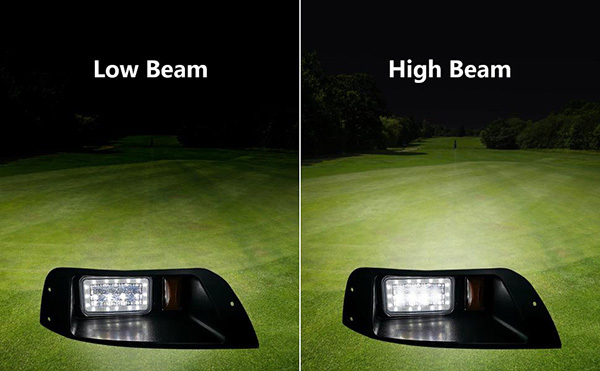 ?Specification
???? ?-? ?Material:ABS plastic,quartz glass,durable material
? ?-? ?Input voltage:12V-80V
Packing list
?? ?-? ?2 x LED headlights
? ?-? ?2 x LED taillight
? ?-? ?1 x horn
? ?-? ?1 x turn signal lever with headlight/horn switch
? ?-? ?1 x steering column cover
? ?-? ?1 x brake pad
? ?-? ?1 x wiring harness
? ?-? ?1 x mounting screw set
? ?-? ?1 x installation Manual