Description
Brand: 10L0L
Fit Type: golf cart Forward Reverse Switch Fits Club Car DS and Precedent electric 1996-up.
Note: Before installation, do not forget to turn off the tow/run switch (recommended to disconnect the battery).
Packing list: 
【For Safety】If your Forward Reverse Switch of Electric Golf Cart Club Car has poor contact or the charging speed is very slow or even does not charge, it will not only affect your travel, but also cause potential safety hazards. For the sake of safety, it is recommended to replace our new Forward Reverse Switch.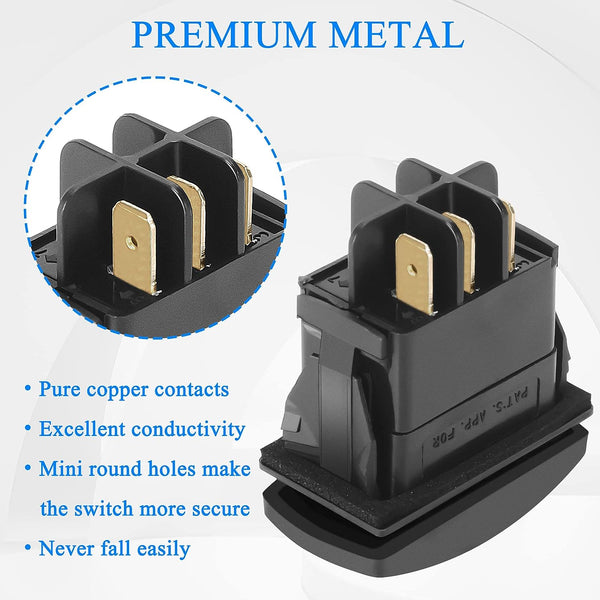 【High Quality】This golf cart Forward Reverse Switch is made of high-quality materials. It has great heat resistance, wear resistance, insulation and longer service life than most products in the market. It is not easy to deform even if it is used for a long time.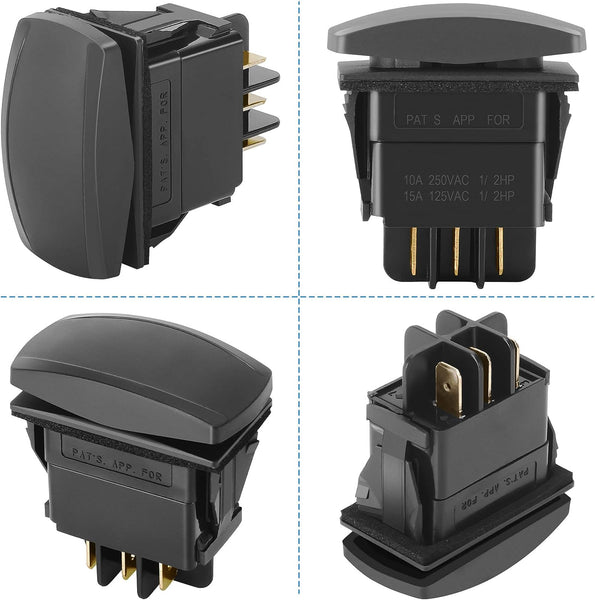 【Advantage】Our Club Car DS and Precedent Forward Reverse Switch have faster charging speed and runs more smoothly, improving charging efficiency and use range of the charging device. Easy to install, after installation, please check whether the screws are tightened.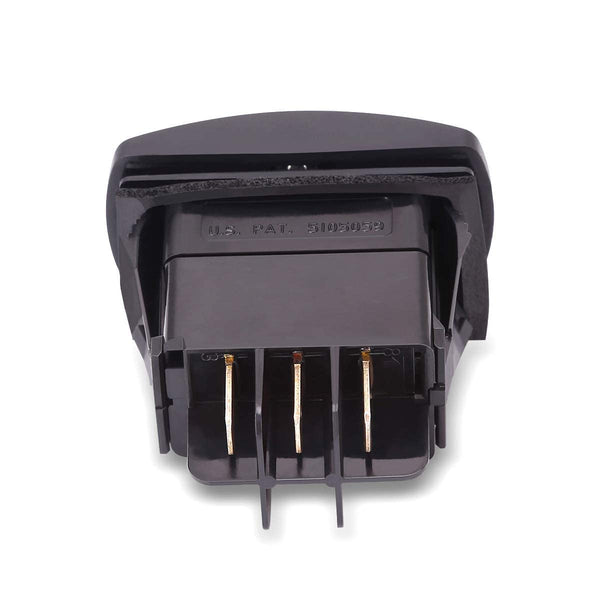 【Perfect Replacement】Replacement Switch Number: 1018560-01, 1018560-02, 101856001, 101856002;
Replacement Base Number: 102508401, 1025084-01.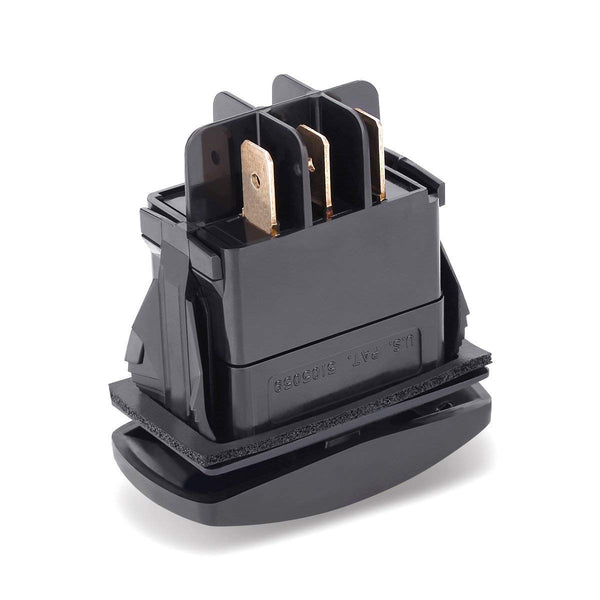 Installation: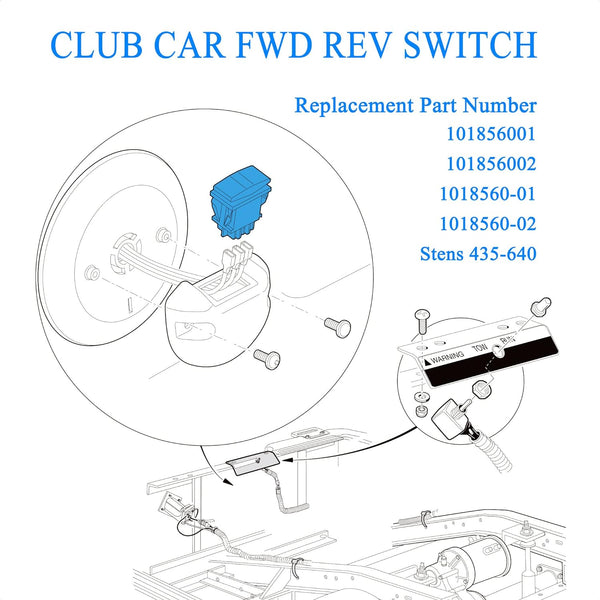 【100% After-Sales Protection】 All products in the store, we provide 1 year warranty service, if you receive the product has any defects , we provide free replacement or refund!24 hours online customer service, please feel free to contact us!!!