Description
Brand: 10L0L
Fit Type: 4 Gauge Wire12 inch golf cart battery cables fit for Golf Cart Yamaha G2 G8 and G9 36 volt models 1985-1994;Club Car DS 36V 48V.
Product Size: 

Material: fine stranded pure copper。
Note: Please check the made year,OEM No and model of your golf cart before purchasing.
Packing list: 
【Battery Cable 2 Ends Upgrade Design】The battery cable adopts a hexagonal design to facilitate heat dissipation, thereby improving safety performance.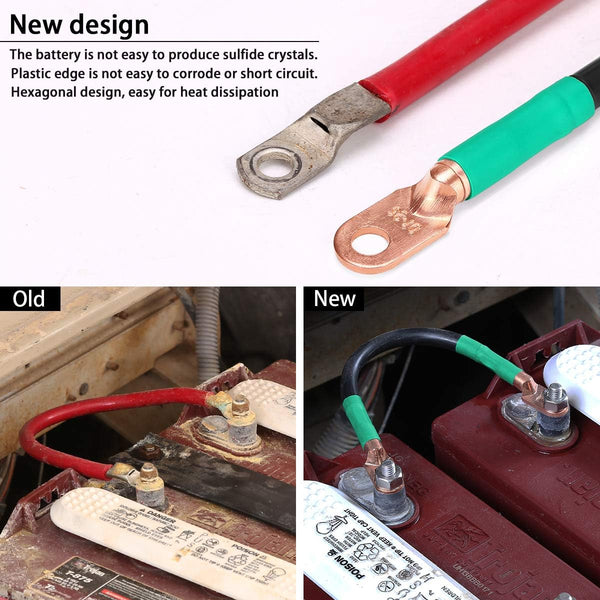 【Corrosion Resistance】golf cart battery cables 4 gauge with1.5inches double wall heat shrink helps protect the cable ends from corrosion, These 4 gauge cables have better resistance to wear and corrosion over your stock cables.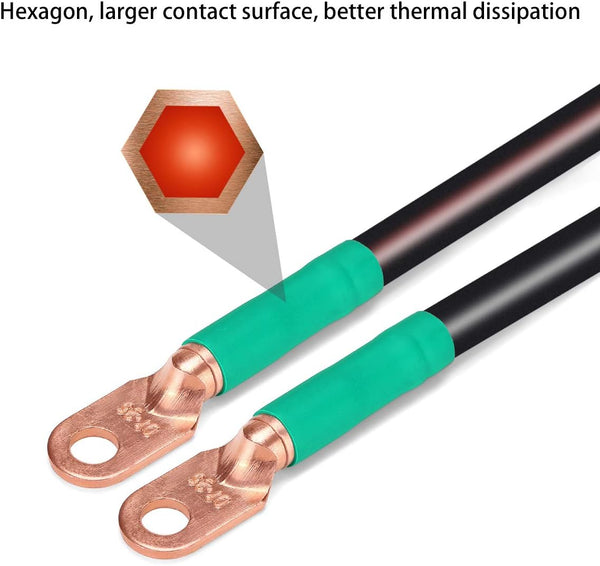 【100% After-Sales Protection】 All products in the store, we provide 1 year warranty service, if you receive the product has any defects , we provide free replacement or refund!24 hours online customer service, please feel free to contact us!!!