Description
Brand: 10L0L
Applicable Models: Golf Cart Brake Drum for EZGO TXT 1982-up Electric Vehicles and 1982-1993 2-Cycle Gas Vehicles.
Product Size: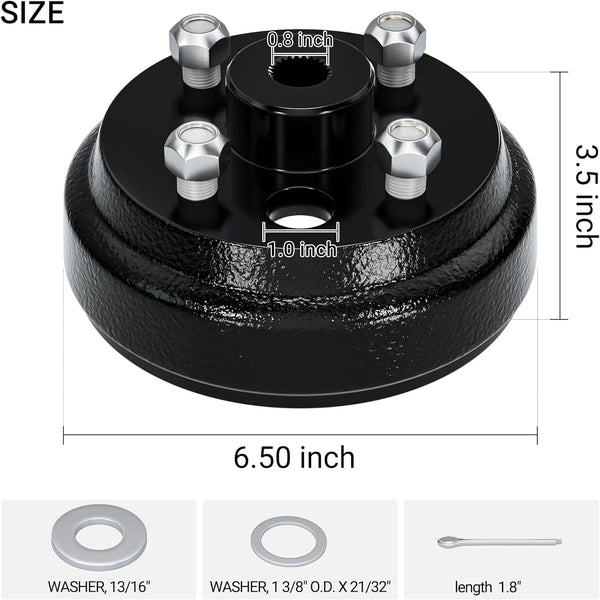 NOTE: Hub spline and Rear Axle Shaft Spline should be matched tight. When one of them worn out, both of them should be replaced at the same time. Otherwise the hub spline will strip soon.
Packing List: 
【Package Contents】2 PCS brake drum. There is a 3/4-Inch center hole with a 24-tooth star spline The hub is held in place by a castellated nut (5/8-Inch x 18tpi) and a thick (118-Inch) flat washer.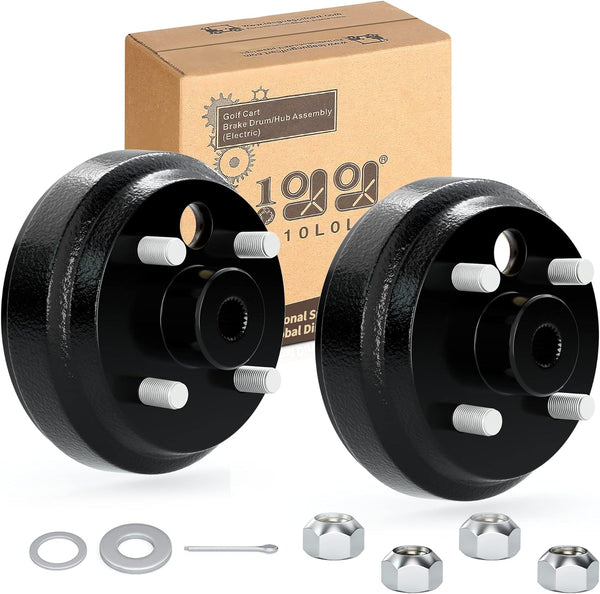 【Perfect Replacement】Replaces Brake Drum Hub OEM part# 19186G1P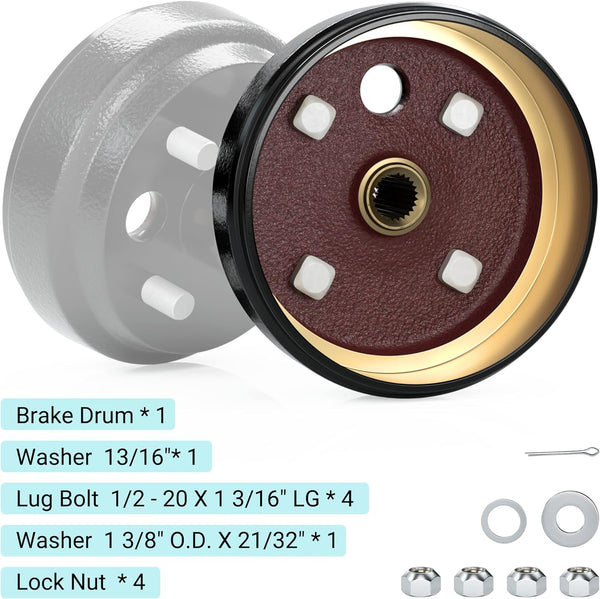 【High Quality Material】Golf Cart Brake Drum Hub Assembly are made of high quality materials and is resistant to rust and wear.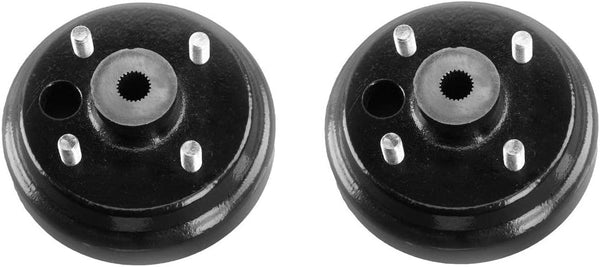 【Durable】EZGO Brake Drum Hub Assembly is made of durable & long lasting high quality material to provide you a smooth and long lasting experience.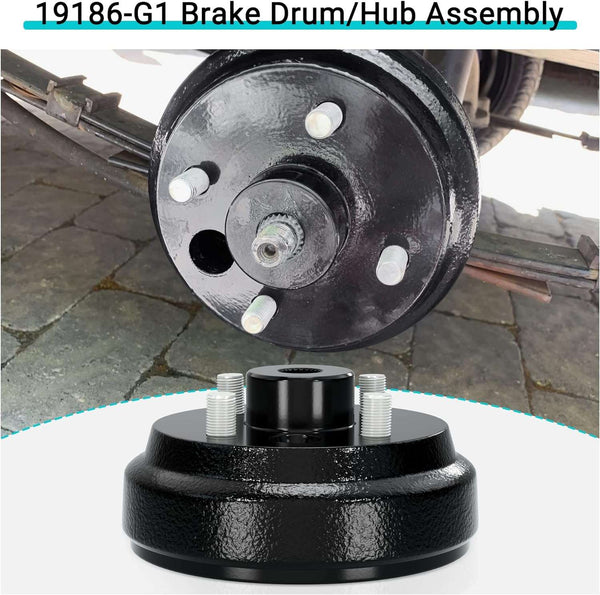 【100% After-Sales Protection】 All products in the store, we provide 1 year warranty service,if you receive the product has any defects , we provide free replacement or refund!24 hours online customer service, please feel free to contact us!!!
Installation: