Description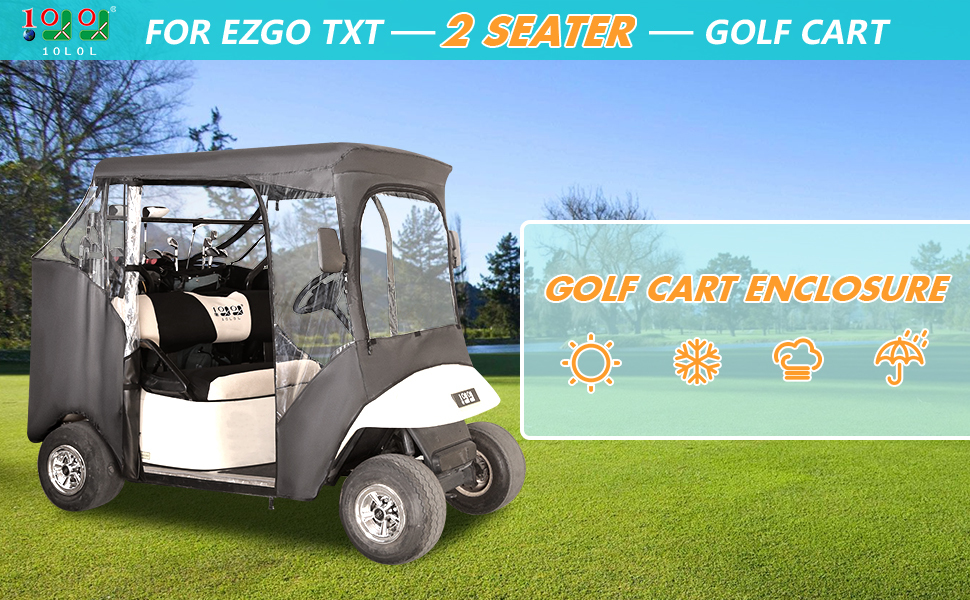 FIT FOR 2 PASSENGER EZGO TXT WITH FULL ROOF 58"
This EZGO golf cart enclosure Fits most 2 seaters with shorter 58" roof EZGO TXT golf carts,
SIZE: 58"* 36" * 58"(L*W*H). (DO NOT fit Yamaha, Club Car and RXV)
Please kindly check the size and model before your purchase.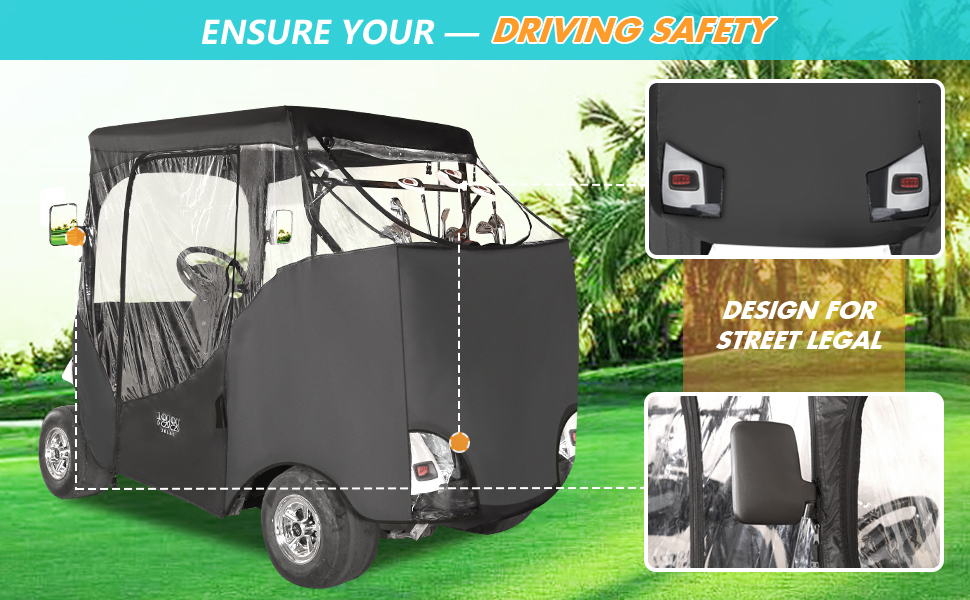 Make Your Golf Cart Meet Street Legal
1. WITH SECURITY SIDE MIRROR OPENINGS:
Our golf cart enclosures with large side mirror openings, it's a plus for safety and ensure your driving safety.
2. TRANSPARENT TAILLIGHT ZONES:
The humanized design in which we used the transparent taillight window, and backlights can be seen when using this?ezgo golf cart enclosure!
NOTE: Side mirror opening and visible design of rear lights are unique design patent by 10L0L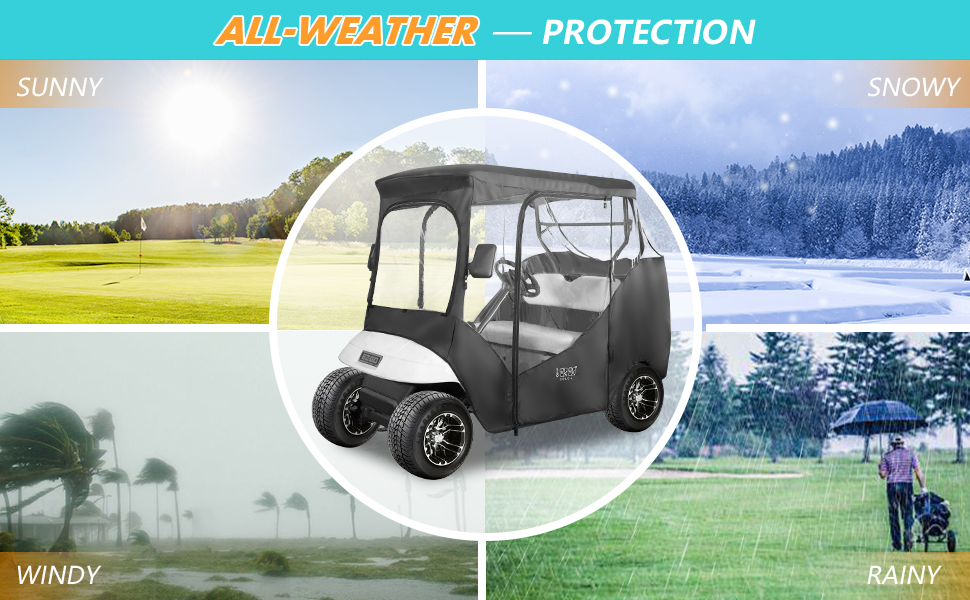 FULL PROTECTION & WATERPROOF MATERIAL:
It might be rather bothering for golf lovers when they come across with unfavorable weather such as rain, fierce wind and too much sunshine. Our ez go golf cart enclosures 2 passenger?enclosure?made with water repellent polyester and PVC, extra durable, more waterproof, tear resistant and anti-UV, effectively protects your golf cart from the rain, wind and other weather conditions.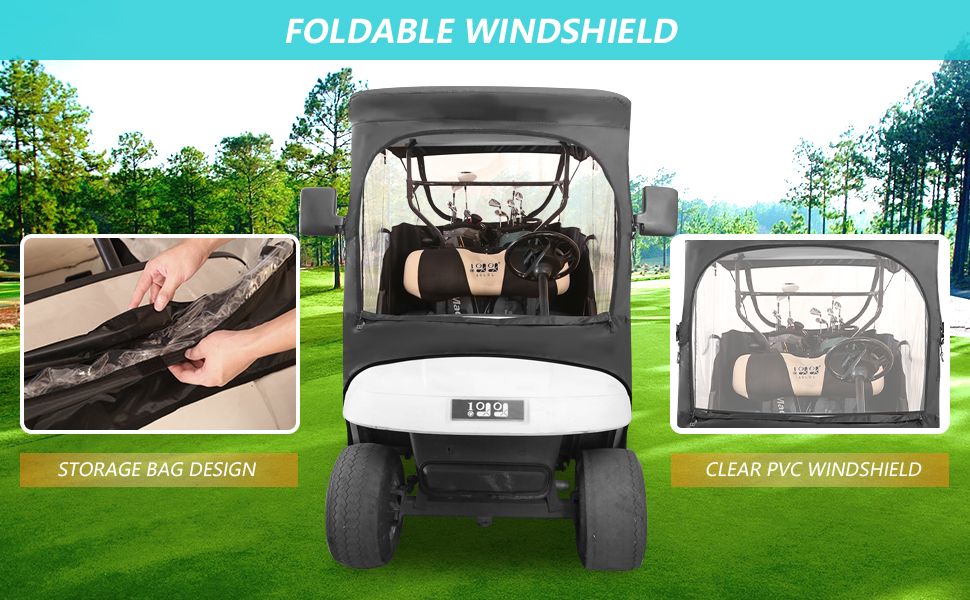 ROLL-UP WINDSHIELD & SUPER-CLEAR PVC WINDOWS
The windshield of this EZGO TXT Enclosure has a zipper so you can unzip and?store it in the front pocket?
Clear transparent windows provide maximum visibility.