Description
Brand: 10L0L
Applicable Models: Golf Cart Racing Steering Wheel Universal for Club Car DS Precedent EZGO RXV & TXT Yamaha 14.06 inch.
Product Size: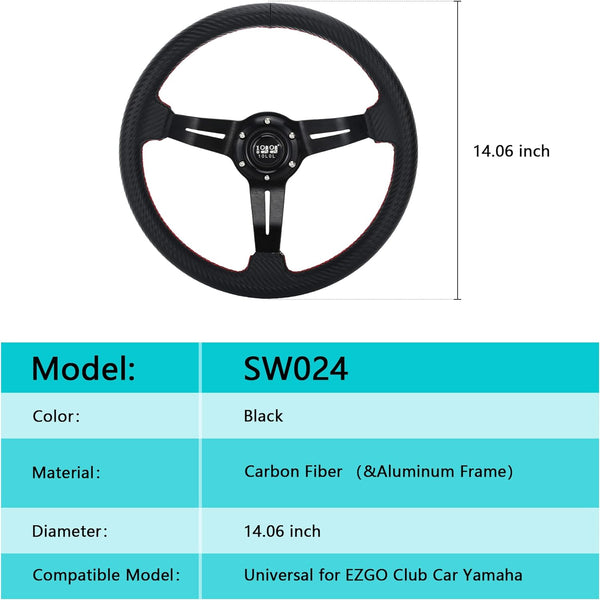 Material: Carbon Fiber & Aluminum Frame.

【Improve Comfort】Our 10L0L steering wheel cover is perfect for women who like a soft feel so you don't put pressure on your thumbs for slip resistance and increased comfort.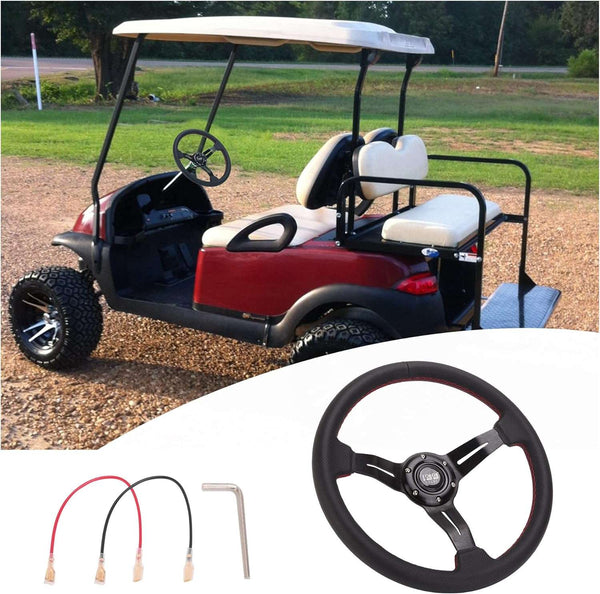 【Exquisite look】This is a great looking purple steering wheel and matched the carbon fiber dash. It is comfortable to use and eliminates the rattling from the stock wheel with the clip. Looks great in cart and adds a touch of class and It sure dressed up the golf cart.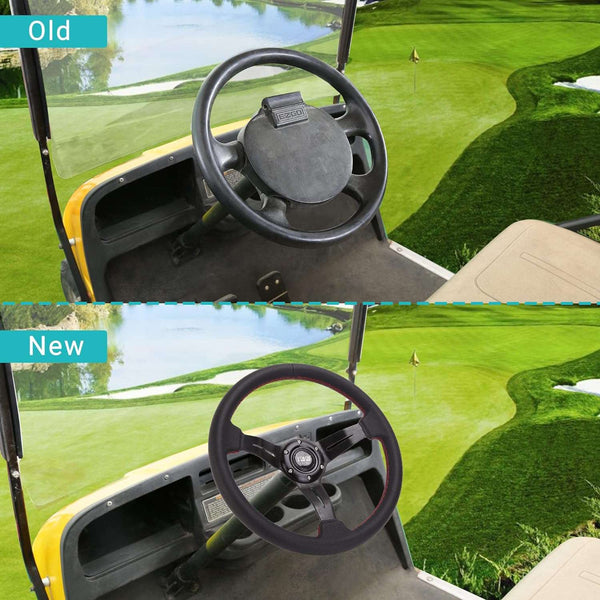 【Durable 】10L0L steering wheel cover products are made of automotive industry materials, durable and fade resistant. It looks great to match the new look interior on the club car golf cart.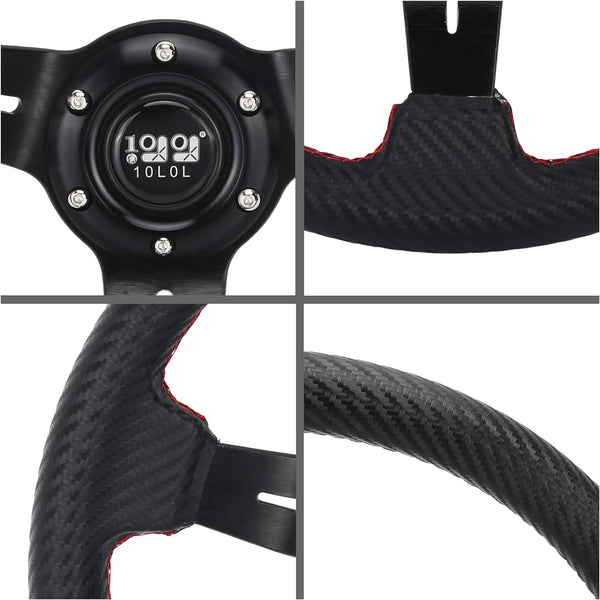 【easy to carry】Lightweight and convenient to store in any golf bag pocket for renting a cart on a visiting course.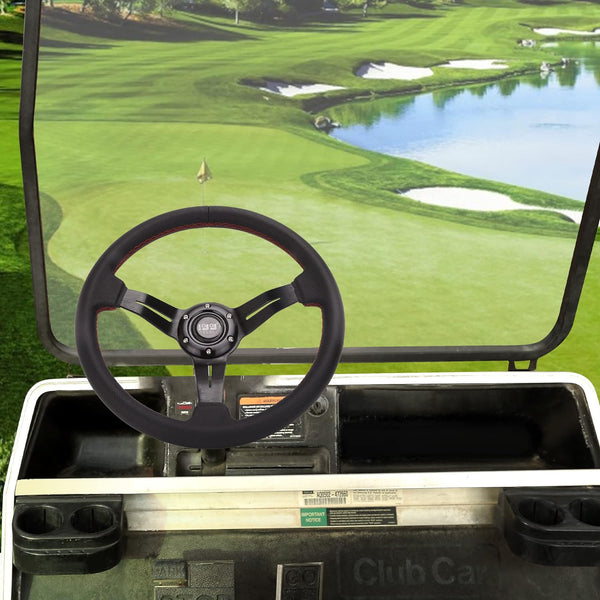 【100% After-Sales Protection】 All products in the store, we provide 1 year warranty service,if you receive the product has any defects , we provide free replacement or refund!24 hours online customer service, please feel free to contact us!!!
Installation: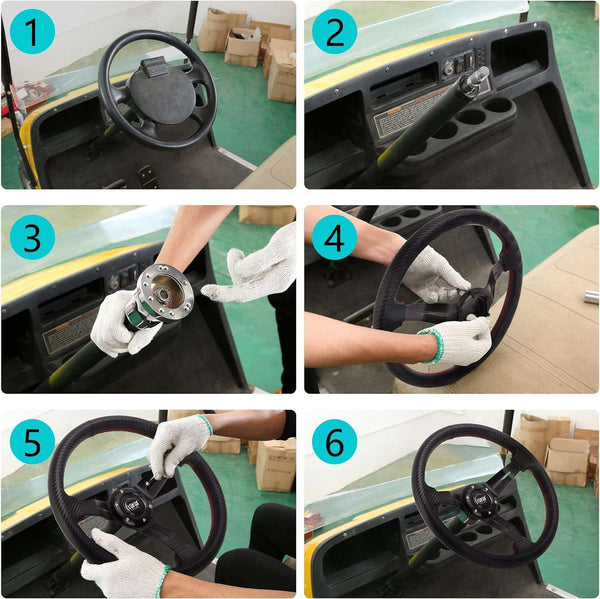 Upgrade and protect your golf cart's steering wheel with our 14-inch Universal Golf Cart Steering Wheel Covers from 10L0L Golf Cart Accessories. Designed to fit a range of golf cart brands, including EZGO, Club Car, and Yamaha, these covers provide style and comfort while guarding your steering wheel against wear and tear.
Upgrade the steering wheel of your golf cart with our high-quality golf cart steering wheel from 10L0L. Designed with a universal fit, this steering wheel is compatible with EZGO, Club Car, and Yamaha golf carts, offering a versatile and convenient solution.
Our golf cart steering wheel is crafted with precision and attention to detail, ensuring a comfortable grip and improved control while driving. The wheel features a textured surface that provides a firm and secure hold, allowing for precise steering and maneuverability on the golf course or around your neighborhood.
Installation is quick and straightforward. The steering wheel is designed to fit most standard golf cart steering columns, making it easy to replace your existing steering wheel. The universal fit ensures compatibility with popular golf cart models, including EZGO, Club Car, and Yamaha.
Choose from a variety of styles and finishes to match your personal preference and complement the overall aesthetic of your golf cart. Whether you prefer a classic and understated design or a sporty and modern look, our collection has options to suit your style.
In addition to its functional benefits, our golf cart steering wheel adds a touch of style and sophistication to your golf cart. It serves as a focal point of the interior, enhancing the overall appearance and creating a more enjoyable driving experience.
Upgrade the steering wheel of your EZGO, Club Car, or Yamaha golf cart with our high-quality and universal golf cart steering wheel from 10L0L. Browse our collection now and take your golf cart driving experience to the next level with our premium accessories.