Description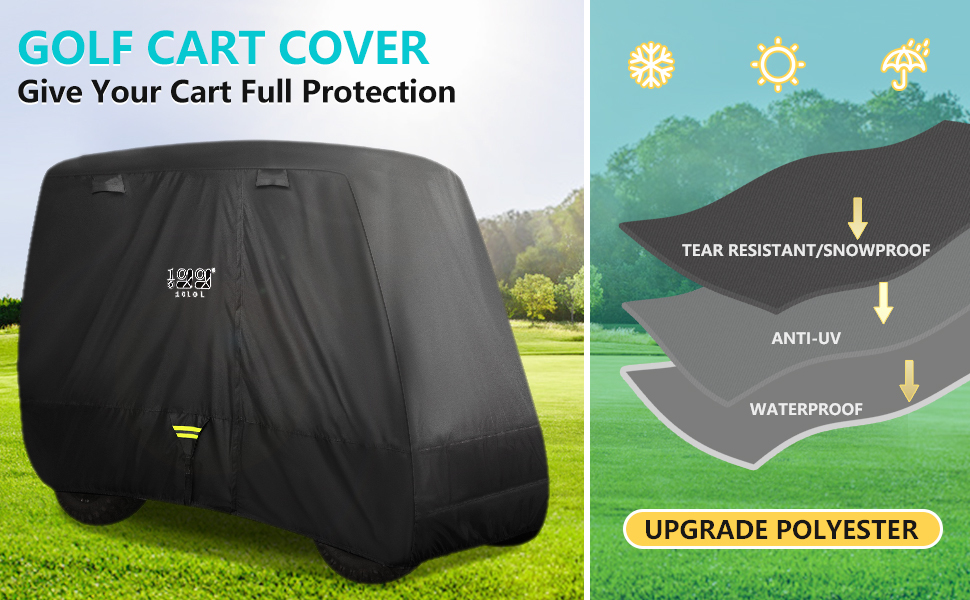 2022 Upgrade Water-proof Wind-proof Snow-proof Dust-proof Outdoor Polyester?Golf Cart Winter Cover
NEW UPGRAD POLYESTER:
1. Premium Material - Upgrade high-density Polyester
2. Maximum Tensile Strength of up to 40 MPA, Durable Enough.
3. More wear-resistant and tear-resistant especially in high winds.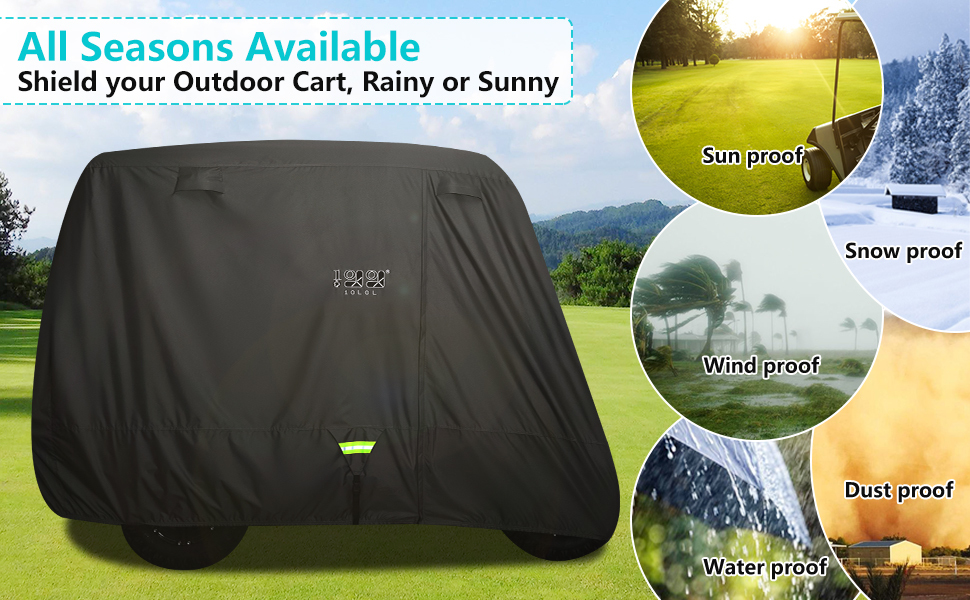 All-Weather Protection:
1. Spring - Stop bird droppings, leaves, dust, scratch.
2. Summer - Aluminum has high reflective rate, sunscreen and UV proof.
3. Autumn - Stop leaves, dust, small animals.
4. Winter - Protect your car from snow, ice, and frost, a great?golf cart winter cover.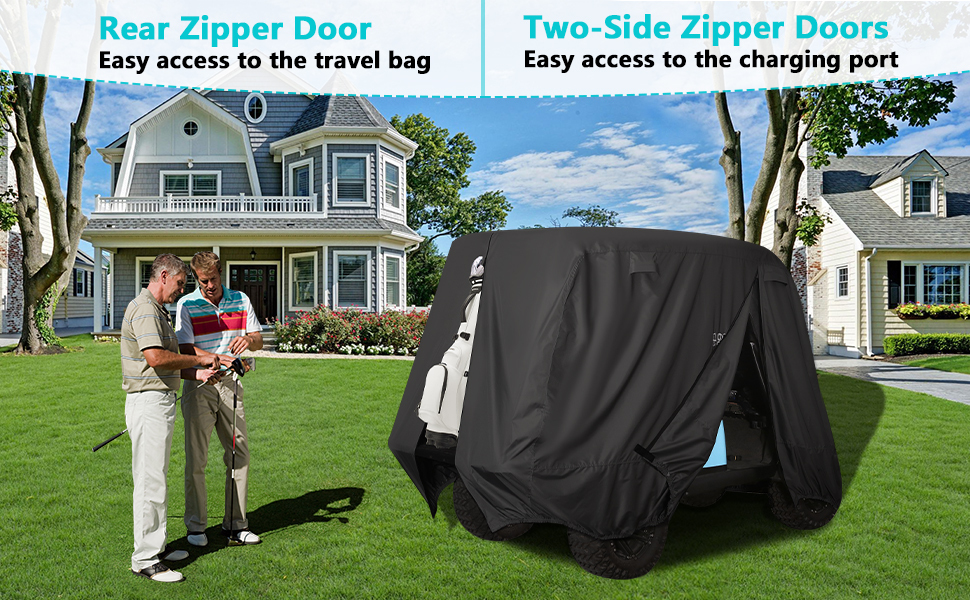 Exclusive Patented Design--3 Zipper Doors, 10L0L Golf Cart Cover is The Best Choice for You!
Meet Customer Needs:
1. The 3 zippers make the golf cart cover extremely easy to put it on the card.
2. Have a few zipper openings that made it convenient to access the cart front seat or rear seat/ compartment.
3. Convenient zippers, one on either side that makes access very easy.
4. Nice side opening so you can have airflow while keeping the sun from beating on the seats.
5. Plenty of zippers and straps to hold the cover securely.
6. As 3 zippers which make it very easy to access the inside of the cart when put on and help when covering my cart.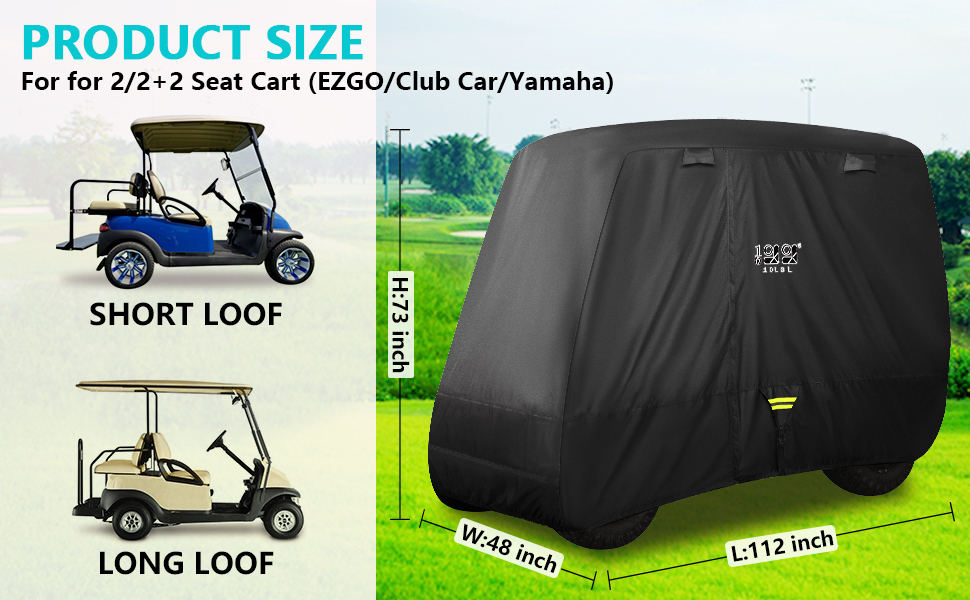 1. Cover Size: 112'' L x 48'' W x 73'' H,
2. Suitable for most 4-passenger golf carts with extended roof up to 80", 2 rear seats, armrests and footrest. such as Yamaha, Club Car, EZGO.
Nice?club car golf cart covers?choice, Yamaha golf cart cover, EZGO golf cart cover,?Club Car cover.
3. Note: Not fit the 6 passenger golf carts. Ideal?golf cart covers club car 4 passenger.?