Description
?Golf Cart Universal Deluxe LED head light & LED tail light kit for EZGO TXT Freedom/t48 2014-up (Gas & Electric).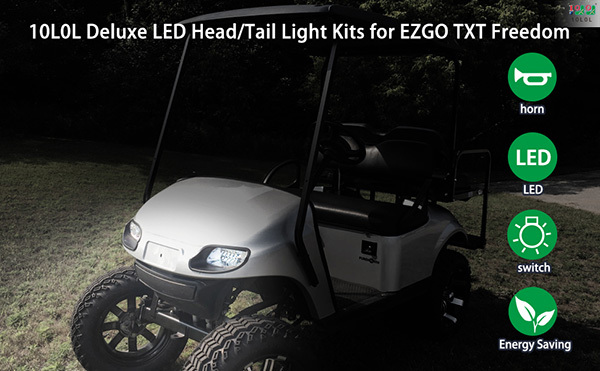 Great View at Night and Safe of the led headlight kit ezgo: You can drive your golf cart after dark, and be safe! These LED lights are stylish and perfect. From lights, to turn signals, to hazard flashers, and even the horn, Surprisingly bright led headlights and tail lights. Work great for you.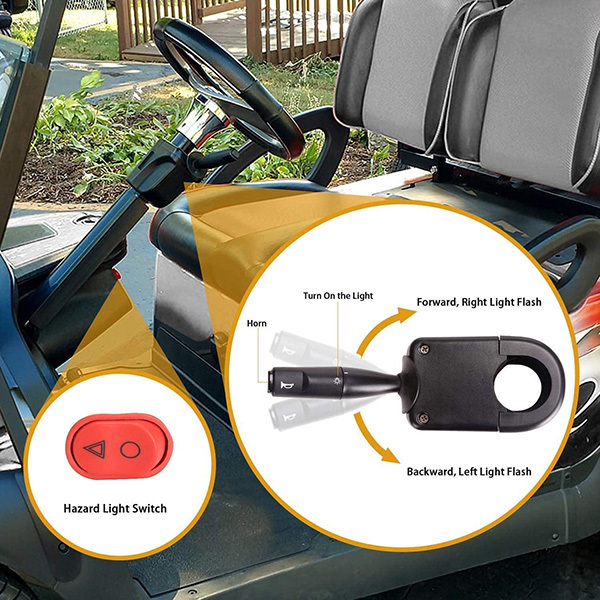 Golf Cart Light Kit for EZGO TXT Freedom Complete High Quality Kit: ABS plastic, quartz glass, durable material preventing from damage of impact. The headlight lampshade is made of high transparent and high-strength glass, and has strong light transmission; Headlights and tail lights are bright LED and long service life.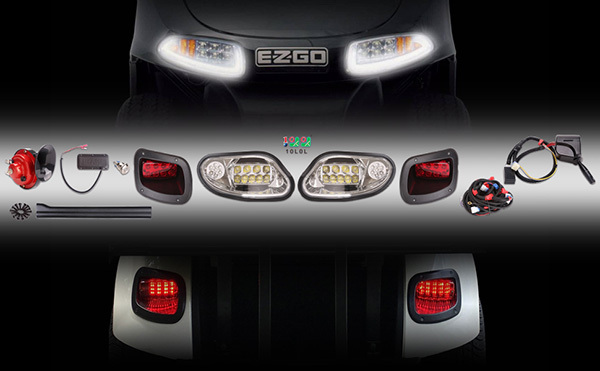 1.If your cart is 48v or 36v, you must need a 48V-12V or 36V-12V reducer, if not, the led light will be burnt out. (voltage reducer is NOT INCLUDED)
2.AS ours are the LED headlight and tail light which are bright enough, so the turn singal does not with the function of high beam.
?
?
?? ?-? ?Material:ABS plastic,quartz glass,durable material
?? ?-? ?
2 x LED Head Lights
? ?-? ?2 x LED Tail Lights
? ?-? ?1 x Main upgraded wiring harness
? ?-? ?1 x Wiring Harness w/ Switch
? ?-? ?1 x Steering wheel column cover
? ?-? ?1 x Brake light pedal
? ?-? ?1 x Control switch with wiring harness
? ?-? ?Stainless Steel Mounting Screws