Description
?For EZGO TXT Golf Cart:Golf Cart LED light kit work for 1996-2013 E-Z GO TXT Carts.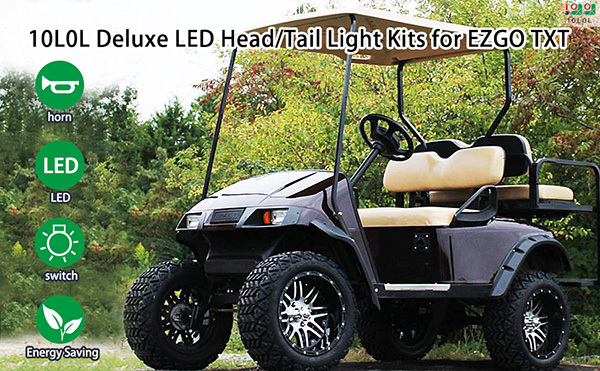 Golf cart LED light kits to come with a universal deluxe light upgrade kit, this deluxe kit included an up-gradable harness, that allows you to extend to brake, hazard, horn, and turn signal function. there are front turn signals as well as rear turn signals, hazard flasher, headlights, and brake lights.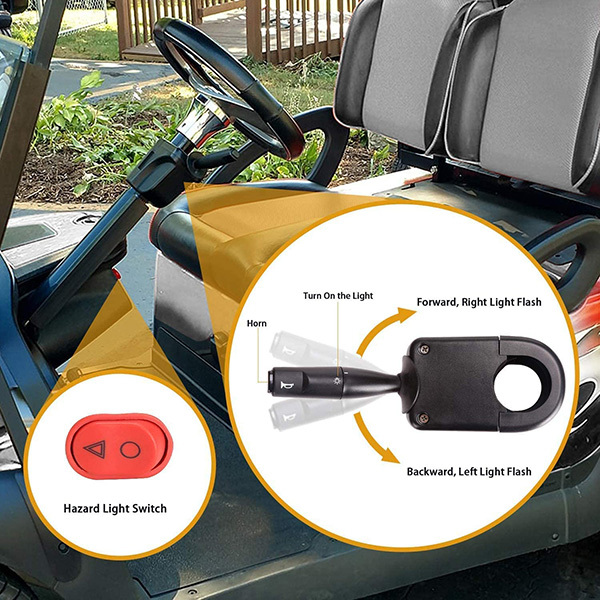 LED headlight and LED taillight MUST work with 12V, voltage reducer be needed for 36V and 48V golf cart. (VOLTAGE REDUCER DID NOT INCLUDE)
Living in a golf cart community and using a cart daily to get around, EZGO TXT LED Street Legal Deluxe Light Kit is a suitable set of car lights that is very necessary for your golf cart, you will get a great night vision and be safe after your golf cart install bright led golf cart lights.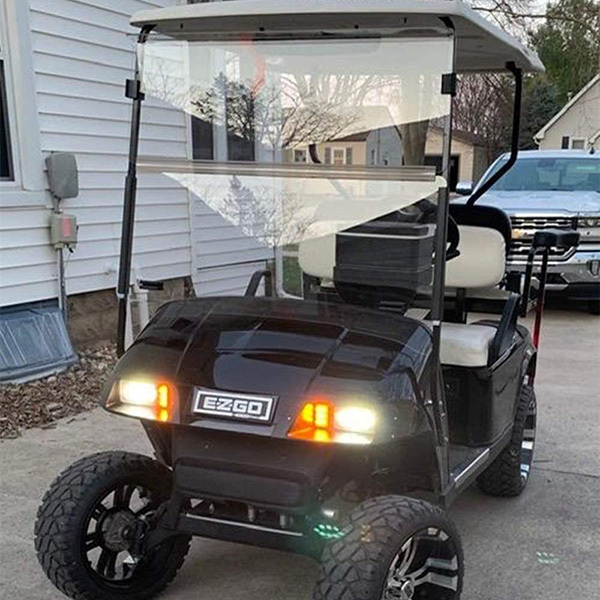 1.If your cart is 48v or 36v, you must need a 48V-12V or 36V-12V reducer, if not, the led light will be burnt out. (voltage reducer is NOT INCLUDED)
2.AS ours are the LED headlight and tail light which are bright enough, so the turn singal does not with the function of high beam.
?Specification
?? ?-? ?Material:ABS plastic,quartz glass,durable material
? ?-? ?Voltage:12V
Packing list
?? ?-? ?2 x LED Head Lights
? ?-? ?2 x LED Tail Lights
? ?-? ?1 x Main upgraded wiring harness
? ?-? ?1 x Horn
? ?-? ?1 x Wiring Harness w/ Switch
? ?-? ?1 x Steering wheel column cover
? ?-? ?1 x Brake light pedal
? ?-? ?1 x Control switch with wiring harness
? ?-? ?Stainless Steel Mounting Screws