Description
This universal steering wheel with diamater 12.5 inch, Fit EZGO RXV TXT, Club Car DS, Club Car Precedent or Yamaha golf carts.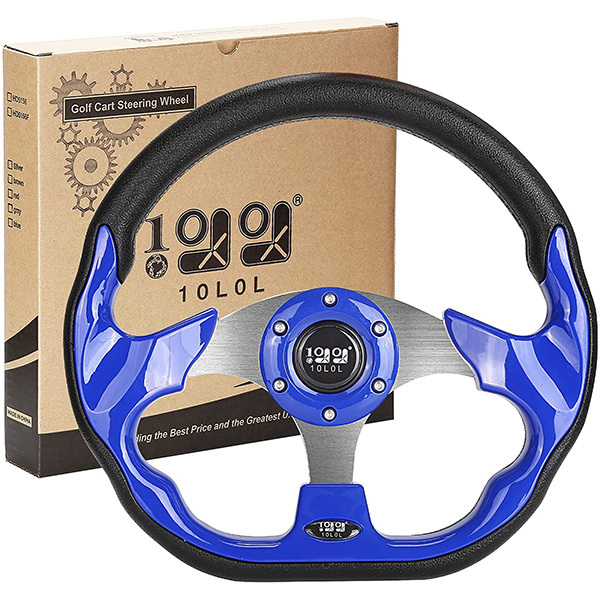 Cool Rally Style:Golf cart steering wheel with textured blue outer grip.Great looking and feeling steering wheel.(NOT included adapter)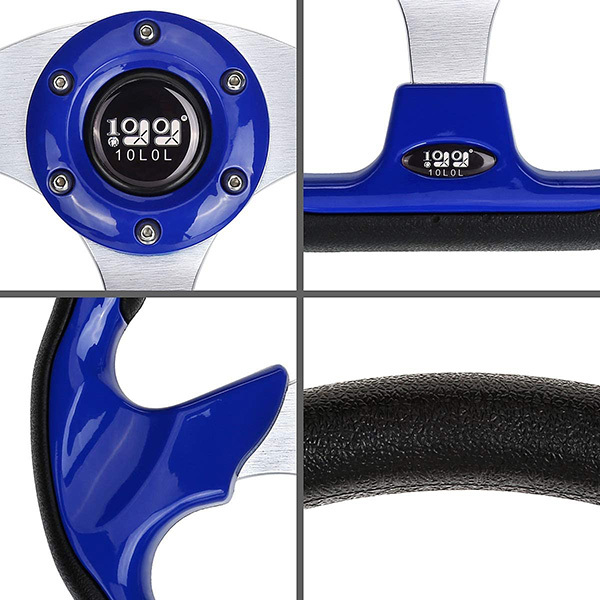 Super Grip Feeling:10L0L Golf Cart Steering Wheel with Premium PVC material,it??¡ê¡ès a sharp looking product, nice grip and colors.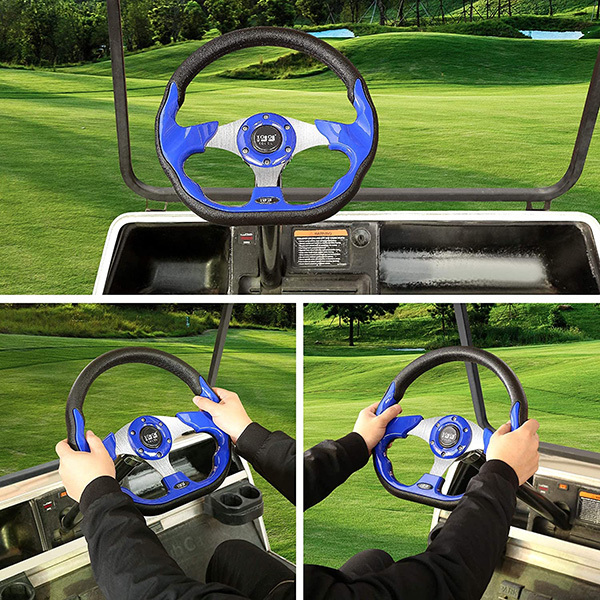 Steering wheel adapter required:12.5 inch diameter Universal Steering Wheel fits EZGO, Club Car and Yamaha golf carts,must be installed with 5 and 6 hole steering wheel adapter (adapter sold separately)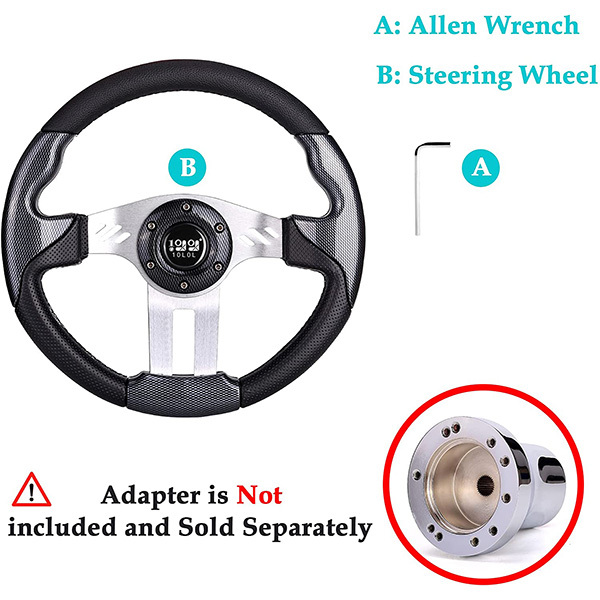 Three-minute installation: It only takes three minutes to attach the steering wheel adapter to the steering wheel, saving your precious time and bringing more efficiency and convenience to your life.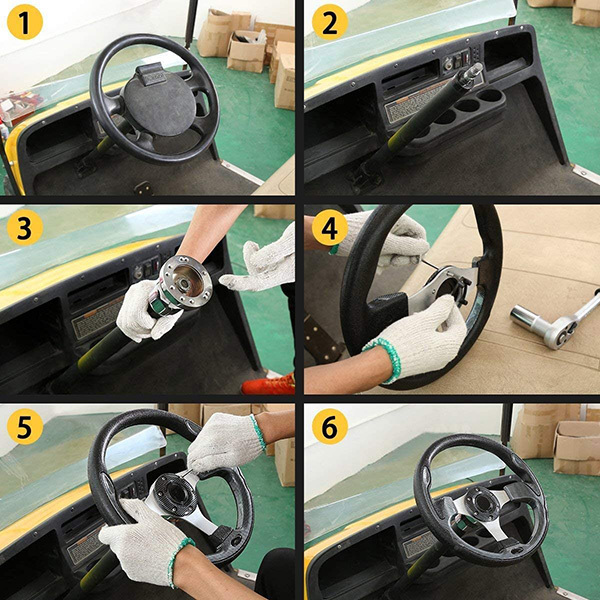 ? ?-? ?Color:Blue
? ?-? ?Material:PVC & Aluminum
? ?-? ?Brand:10L0L
? ?-? ?Fit Type:Universal Fit
? ?-? ?Grip Size:12.5 inches