Description
Universal Golf Cart Steering Wheel: 12.5 inch diameter golf cart steering wheel is universal for club car DS & Precedent, EZGO RXV & TXT and Yamaha G8 G9 G11 G14 G16 G19 G21 G22 G29/Drive.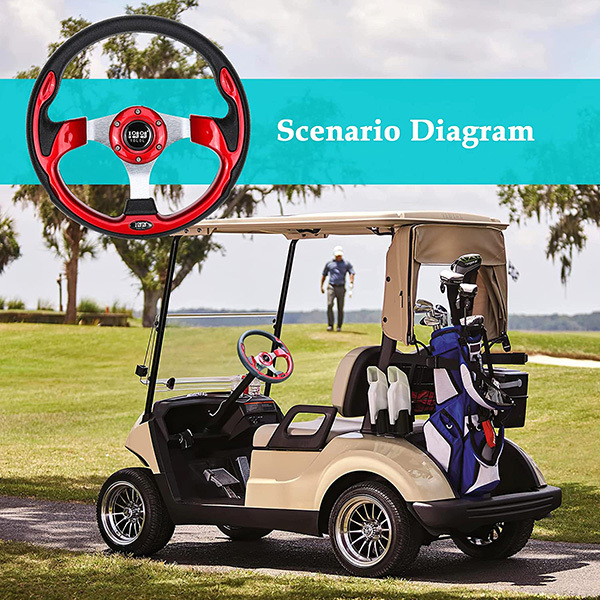 Need Adapter: All the steering wheel must be installed with adapter (Required and sold separately). Not included.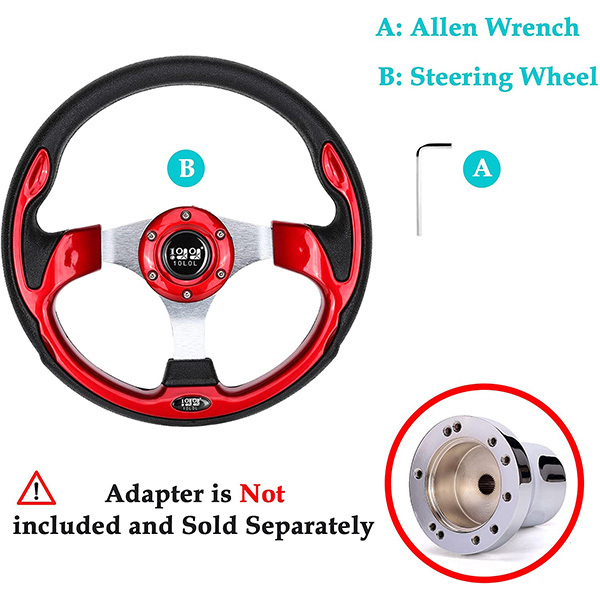 Ergonomic Design: Premium PVC material with Super Grip Feeling. Provides a nice touch so that you will not feel any discomfort in both hands when driving for a long time.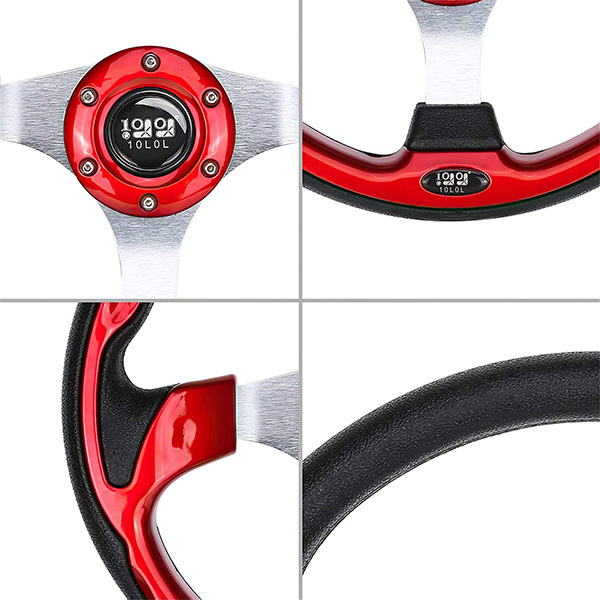 Cool Look: The decor of this golf cart steering wheel is inspired by professional racing cars. By replacing this steering wheel with its nice racing style look, your golf cart will look new and stand out on the street!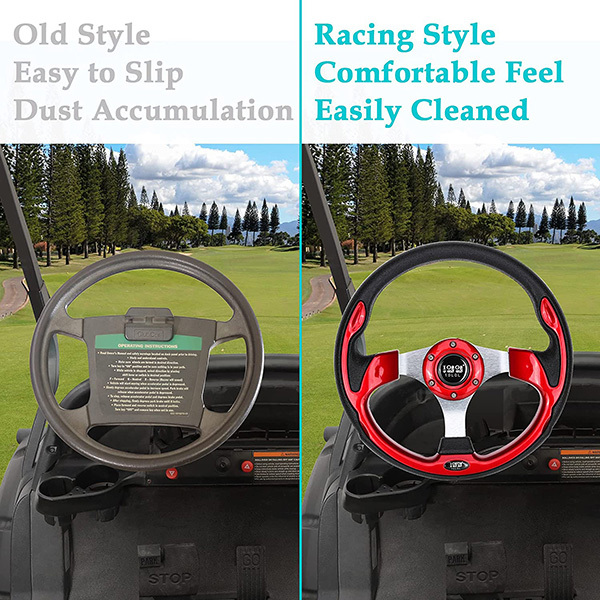 Easy to Install:It only takes three minutes for the steering wheel adapter to be connected to the steering wheel, saving your precious time and bringing more efficiency and convenience to your life.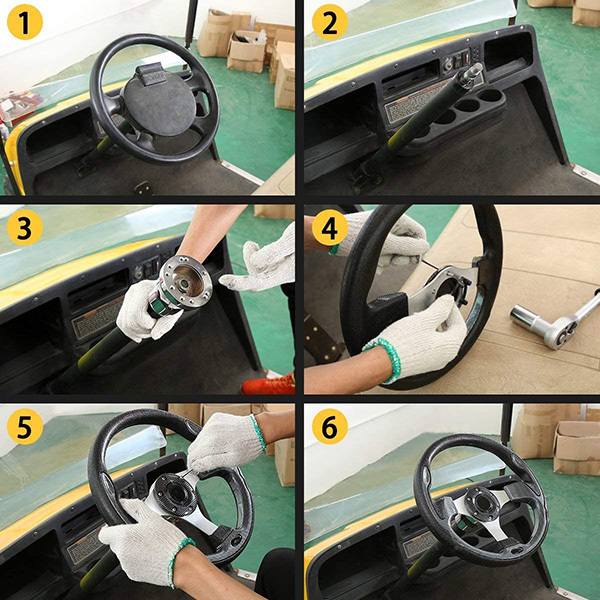 Color:Ruby Red
Material:Plastic, Metal
Brand:10L0L
Fit Type:Universal Fit
Grip Size:12.5 inches