Description
Universal Golf Cart Rear Seat Bag Holder
Brand : 10L0L
Material : Stainless steels
Size : 27.16 * 19.5 *15.35 inch
Use : Universal Golf Cart Rear Seat Bag Holder
Applicable Models : Fit For Club Car DS/Predecent、Ezgo RXV/TXT and Yamaha G1/G22/g29 All Model and Other Brand
Note: Column dimensions, exceeding which the installation may not be completed!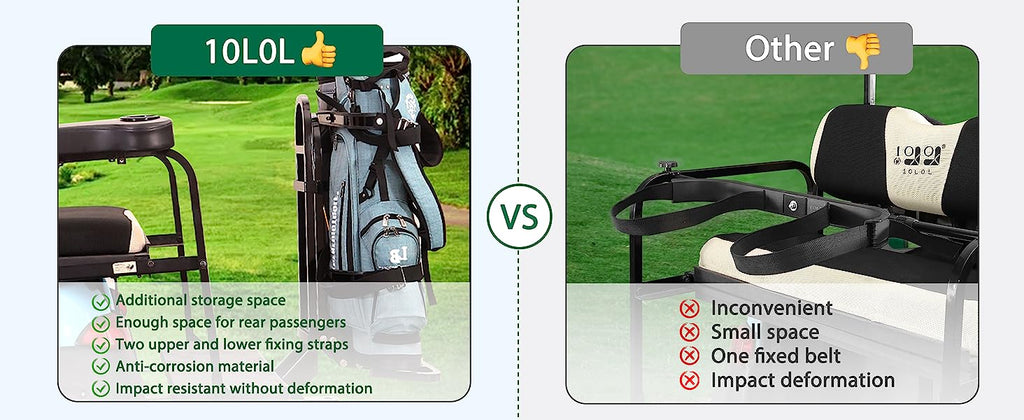 Premium nylon fixed webbing will not be scratch your golf bag. The metal aluminum alloy is pressing plate with serrated buckle, which is not easy to loosen.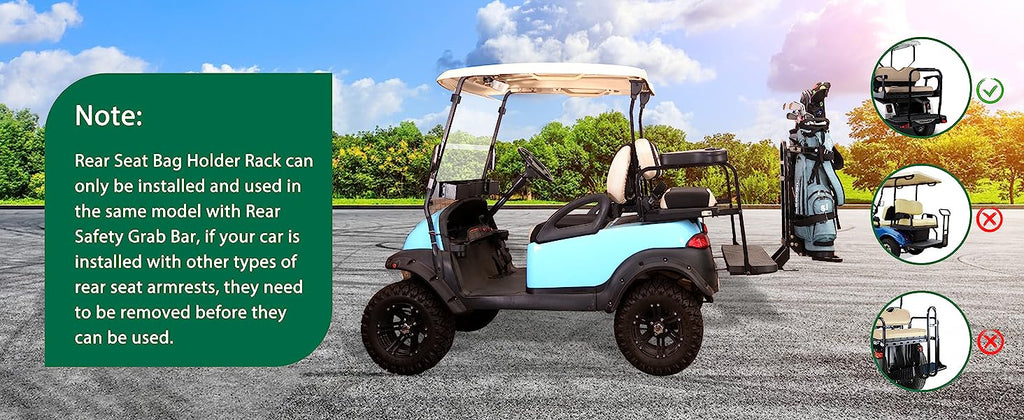 Installation PDF :View PDF
Easy to install, no need to drill holes in the golf cart, just slide onto the gripper bar for quick installation