Description
Brand: 10L0L
Fit Type: Universal rear view mirror fits for EZGO, Club Car, Yamaha, Zone carts.
Product Size: Size of this golf cart mirror is 9.65 x 5.9 inch. Ultra-wide panoramic view, fewer blind area, makes your driving is safer.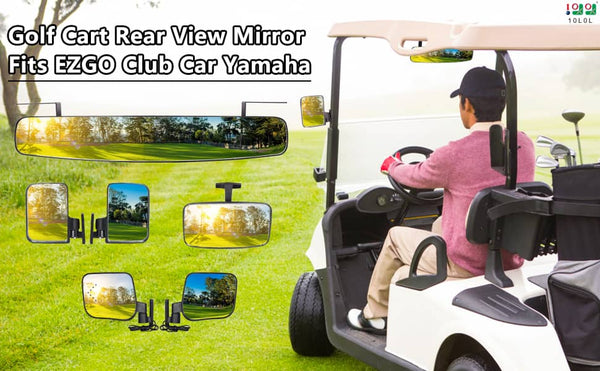 Material: Glass, Acrylonitrile Butadiene Styrene (ABS)
Packing list: 
【High Quality Material 】This Golf Cart Rear view Mirror made of high impact ABS housing and shatter-proof HD glass. Attaches to the golf cart with a plastic bracket.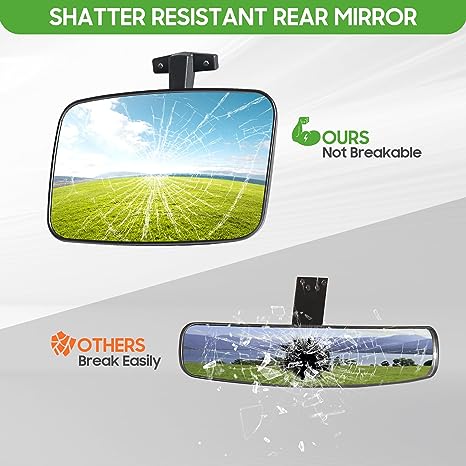 【Clear View】Made of high impact ABS housing and shatter-proof glass to stand up to rough terrain and weather. Wide Angle Rear View Mirror High-definition lenses ensure your driving safety.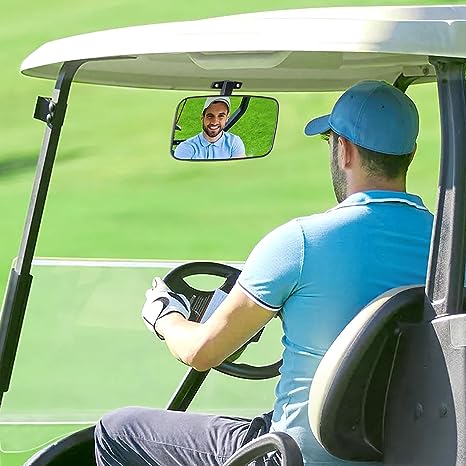 【Wide Vision】9.65 x 5.9 inch ultra wide panoramic, higher visibility means fewer blind spots, much safety for driver when changing lanes or backing up! Gives you a clean peripheral of what's going on behind you.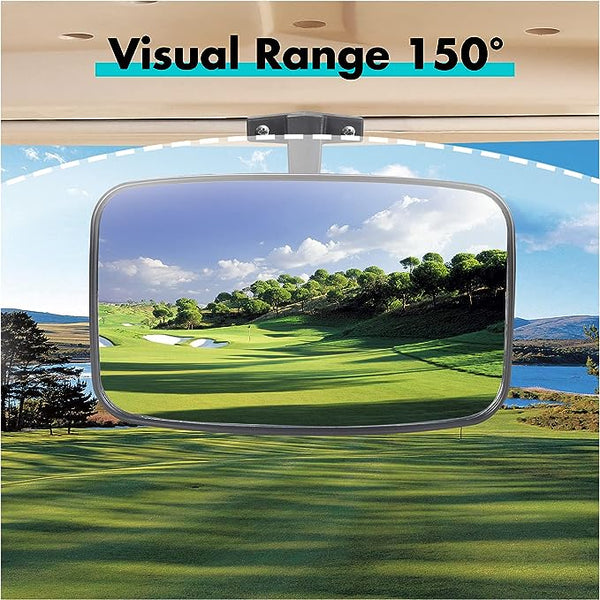 【Swivel Control】180 degree rotation, universal rear view mirror really easy to adjust the angle, gives the driver a full panoramic view, which allows for the best visibility of everything behind the vehicle.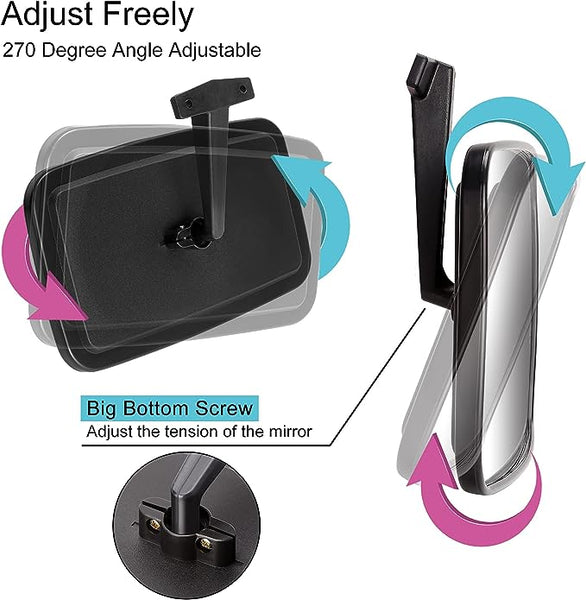 【Easy To Install】Rearview Mirrors come with two self tapping screws, easy to mount to golf cart front canopy top, won't be unexpectedly shaky and fall down. Please make sure that you have a suitable surface to mount to (i.e. metal crossbar).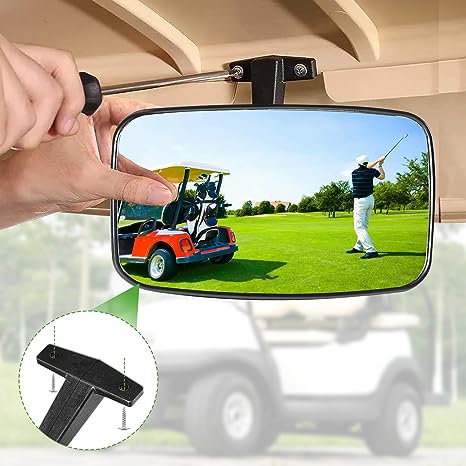 【100% After-Sales Protection】 All products in the store, we provide 1 year warranty service, if you receive the product has any defects , we provide free replacement or refund!24 hours online customer service, please feel free to contact us!!!