If you just got a new golf cart, there are many golf cart accessories to buy before driving it out to the street or on the course. One thing is getting the golf cart rear seat armrest installed. Nowadays, when most golf carts use a bucket seat, it's easy to install this piece of equipment in just a few minutes. However, if your golf cart only has an armrest like a bench or seats that fold into the floor, you'll need to get creative.
What is a Golf Cart Rear Seat Armrest?
A
golf cart rear-seat armrest
 is a built-in cushion that is designed to provide extra comfort and support when sitting in the backseat of a golf cart. Rear seat armrests are usually made from soft, durable materials, such as foam or plush, and come with a variety of features, such as storage pockets or holders for cups
or phones.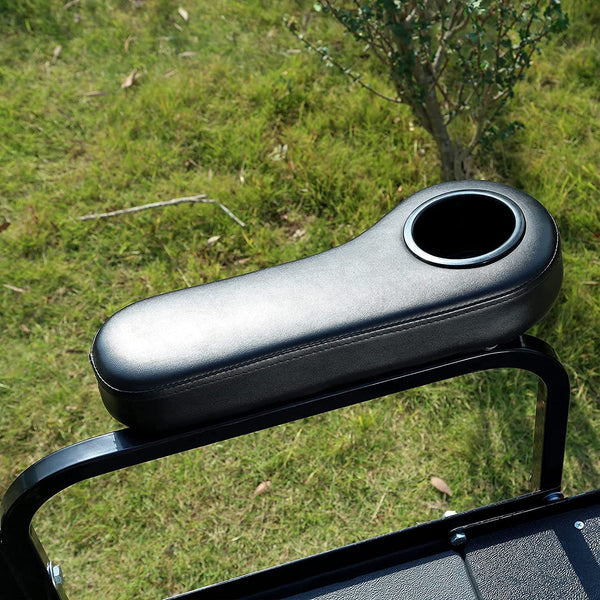 Some golf cart manufacturers also offer rear seat armrests as an optional extra. If you're looking for a way to add some extra comfort and convenience to your drive, a golf cart rear-seat armrest may be just what you're looking for.
How to use the Golf Cart Rear Seat Armrest
If you're looking for a comfortable place to rest your weary body while on your golf cart ride, the rear seat armrest is perfect. The armrest is adjustable to fit nearly any size person, and it comes with a padded cushion for extra comfort. Plus, the armrest has a storage area for your golf clubs or other belongings. Here, I would like to recommend to you a professional manufacturer of 
golf cart accessories
 - 10L0L. Explore 10L0L and get your ideal golf cart rear seat armrest now!