This article focuses on the usage of golf cart baskets. Look at the advantages of using this particular product, which type is best for you, and where you can buy it.



Introduction
If you are looking for a kind of golf cart accessories to add storage of your golf cart, check out our golf cart storage basket! This convenient and affordable option will keep your golf cart organized and safe. Golf cart storage basket is made from sturdy materials that will last long. Plus, it's easy to install, so you can get started right away!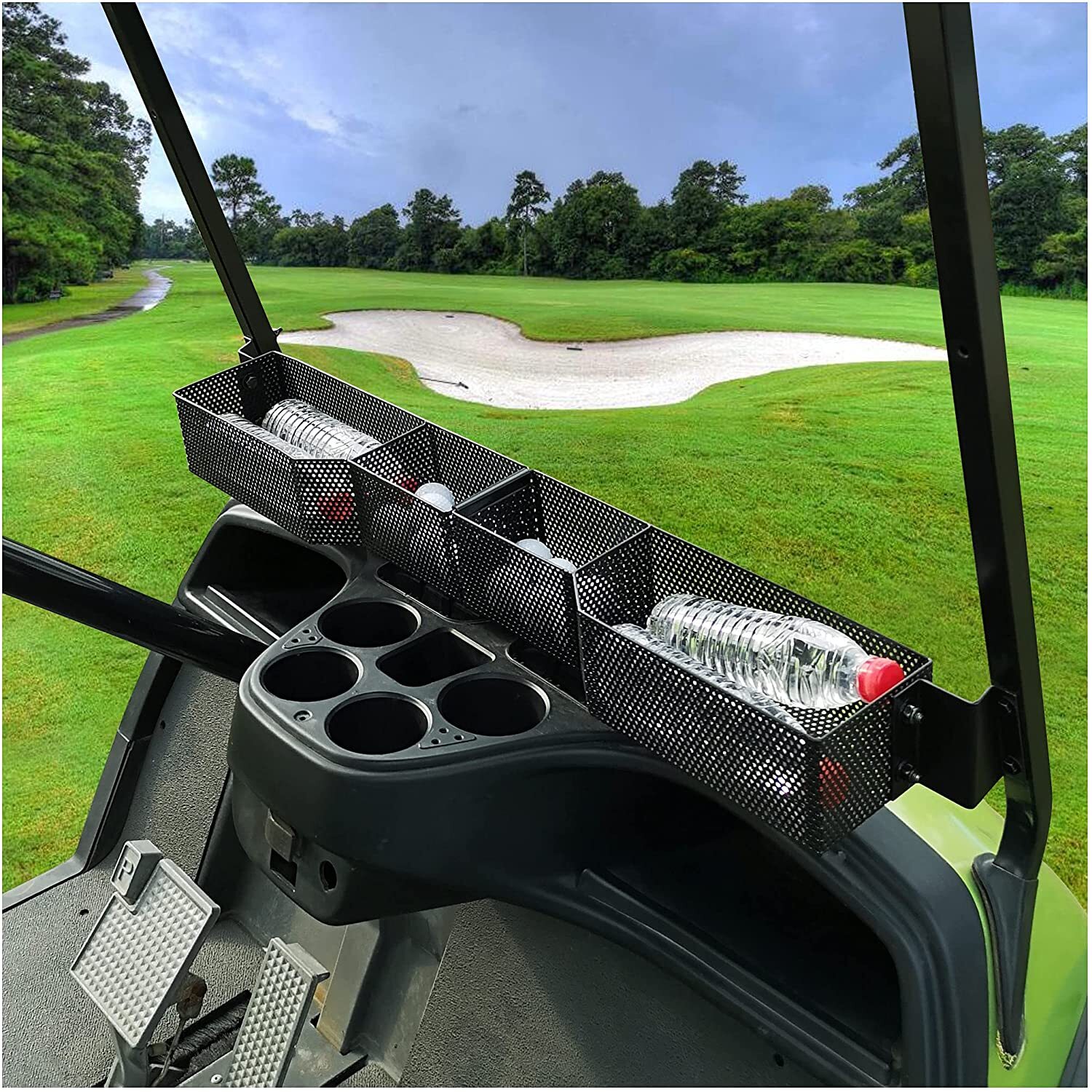 Why is a Golf Basket Important?
A golf cart storage basket is a great place to organize and store your golf balls, other golf accessories, etc. This is a great option if you have a limited amount of space in your golf cart. You can also use a golf cart storage basket to keep your golf gear clean and organized.
Types of Baskets Available
There are a few different types of golf cart storage baskets that you can choose from. Here I would like to introduce the most popular type for you. The front storage basket manufactured by 10L0L is a large, open-air basket that is attached to the front of your golf cart. This storage basket is designed for Yamaha G29 & Drive 2 golf carts, perfect for storing small items such as golf balls, rangefinders, Bluetooth speakers, towels, drink bottles, and so on.