Are you looking to add some style and functionality to your golf cart? Look no further! At 10L0L, we offer a wide range of high-quality accessories that are designed to enhance your golf cart experience. From practical additions to stylish upgrades, our accessories will not only make your golf cart stand out on the course but also provide added convenience and comfort. In this article, we'll explore some of the top golf cart accessories from 10L0L and how they can transform your cart into a personalized masterpiece.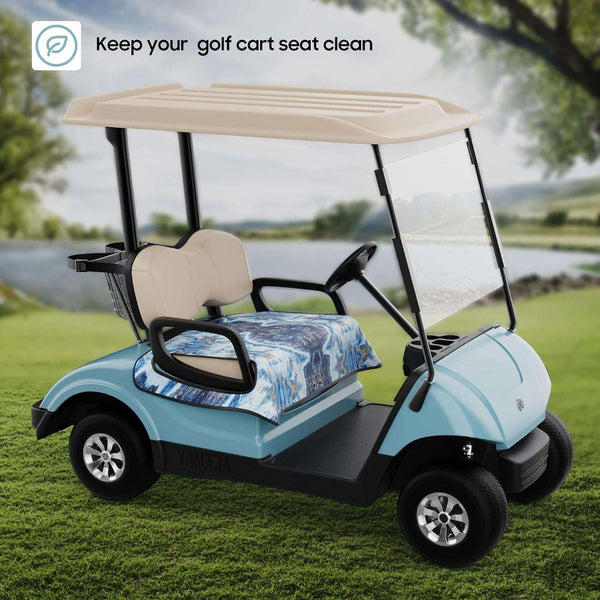 Golf Cart LED Lights: LED lights are a popular choice for adding a touch of style and visibility to your golf cart. They come in various colors and can be installed on the front, back, or underneath the cart to create a unique lighting effect.

Golf Cart Decals and Stickers: Decals and stickers allow you to customize your golf cart with various designs, patterns, and graphics. You can choose decals that represent your favorite sports team, hobbies, or personal interests.

Golf Cart Steering Wheel Covers: Steering wheel covers not only protect your steering wheel from wear and tear but also add a touch of style and comfort. They come in different materials, colors, and designs to match your preferred aesthetic.

Rear Seat Kits: Rear seat kits can be added to convert your two-seater golf cart into a four-seater, providing additional seating space for passengers. They are available in various configurations and can be customized to match the existing interior.

Golf Cart Enclosures: Golf cart enclosures are protective covers that shield your golf cart from the elements. They are typically made of durable materials such as nylon or vinyl and come in various colors. Enclosures can be customized with zippered doors and windows for easy access and ventilation.

Golf Cart Mirrors: Mirrors are essential for safety and functionality. They allow you to have a clear view of your surroundings while driving your golf cart Mirrors come in different shapes, sizes, and mounting options to suit your preference.

Golf Cart Seat Covers: Seat covers not only protect your seats from spills, stains, and wear but also add a stylish touch to your golf cart's interior. They come in various materials, colors, and patterns, allowing you to match your desired theme or personal style.

Golf Cart Storage Accessories: Accessories such as storage compartments, coolers, and organizers can help keep your golf cart tidy and organized. They provide convenient storage solutions for personal items, beverages, and golfing equipment.

Golf Cart Wheels: You can change the appearance of your golf cart's tires by replacing the hubcaps, wheel covers, or adding wheel spacers. These accessories offer various styles and design options to make your golf cart stand out.

Body Trim Accessories: Body trim accessories include front bumpers, rear bumpers, side skirts, and grille inserts. They can enhance the visual appeal of your golf cart and give it a unique look.

Golf Cart Tops: The golf cart top is an important decorative element that can change the overall appearance of the vehicle. You can choose from transparent tops, canvas tops, or hardtops to suit different styles and weather conditions.

Sound System: By installing a sound system, you can enjoy music and other media content on your golf cart. These systems can include speakers, radios, Bluetooth connectivity, and USB ports.

Golf Bag Racks: If you frequently carry golf bags, consider installing a golf bag rack. They can be mounted on the rear of the golf cart for convenient transport and storage of golf bags.

Golf Cart Logos and Flags: Golf cart logos and flags are a common decorative accessory used to display the golf course or club affiliation.

Golf Cart Floor Mats: Floor mats can add comfort and style to the interior of your golf cart. They can be customized or chosen in designs and materials that suit your preferences.

Golf Cart Basket: A basket is a practical accessory that provides additional storage space on your golf cart. You can use it to hold water bottles, umbrellas, golf balls, and other personal items for easy access.

Golf Cart Covers: Covers provide protection for your golf cart from daily use and external elements. They are often custom-made and can offer full coverage or protection for specific parts of your golf cart.
With 10L0L's wide range of high-quality golf cart accessories, you have endless possibilities to personalize and enhance your golf cart. From steering wheels and seat covers to LED light kits and storage solutions, our accessories combine style, comfort, and functionality. Elevate your golf cart experience and stand out on the course with our exceptional craftsmanship and attention to detail. Explore our collection today and unlock the potential of your golf cart with 10L0L.