While driving your golf cart, you might not always be able to see as far ahead as you would like. That's where having a golf cart LED light comes in handy! This article will go over what golf cart LED lights are, and how they can help to get around with ease.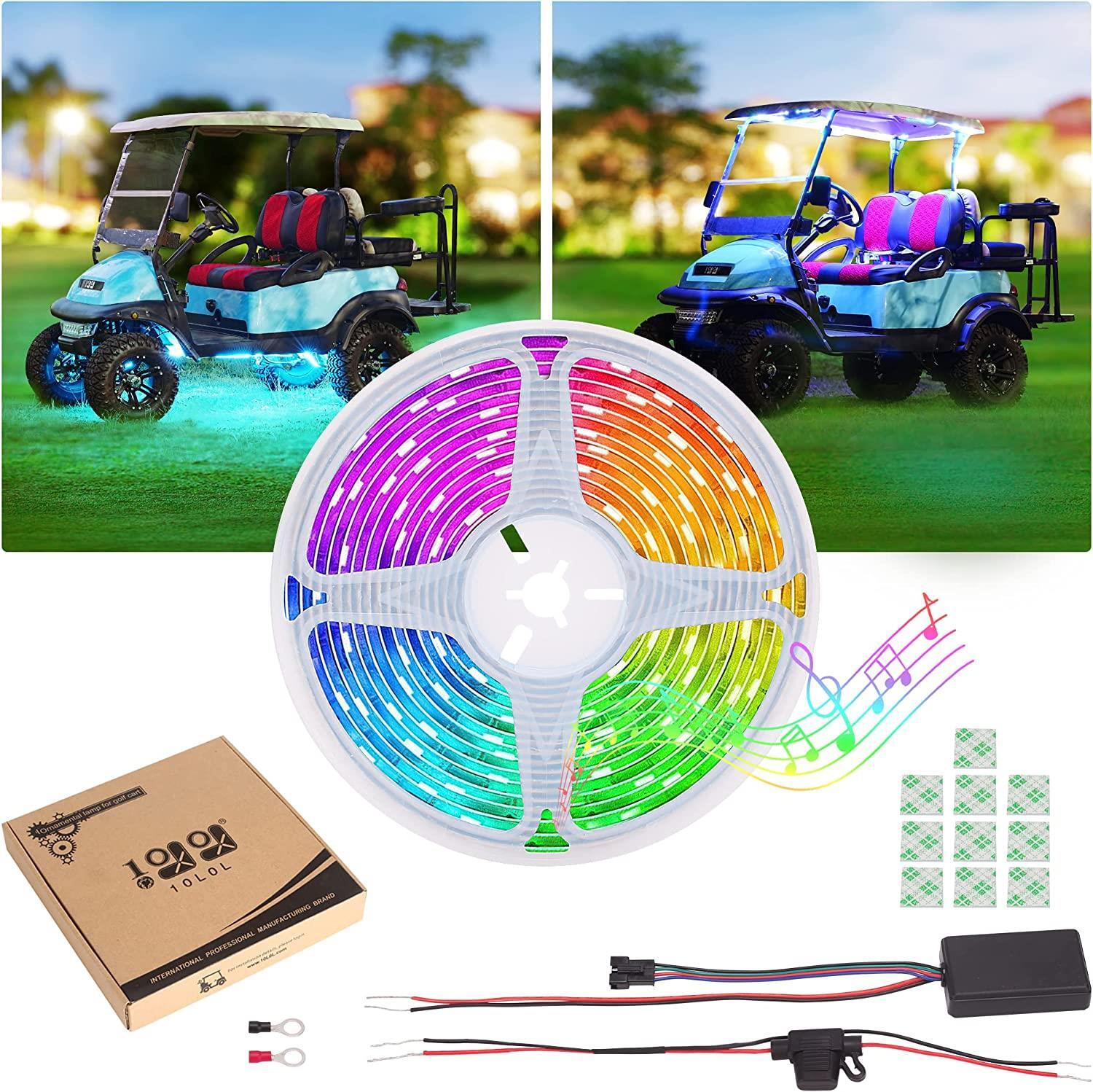 What is golf cart LED lights?
Golf cart LED lights are often used to supplement the natural light that comes from the sun or a headlight. They can be used as a backup or temporary light source while the driver is changing a tire, looking for something in the dark, or on a dark night.
How do they work on a golf cart?
There are many different types of golf cart LED lights available on the market today. Some are designed specifically for driving at night, while others can be used for other purposes. Regardless of the type of light you choose, there are a few things that you need to know about how they work.
First and foremost, golf cart LED lights to require electricity in order to function. Most models come with a power cord that you can use to plug them into an outlet on your golf cart or into a compatible battery pack. Once plugged in, the light will start shining brightly and will stay lit until you turn it off or unplug it.
Most golf carts LED lights also have some kind of control module built into them. This module allows you to activate the light. Some lights also have a switch that you can turn to switch between flashing and non-flashing modes.
What are the functions of using golf cart leds?
Here are some of the functions of using golf cart LEDs:
1. They are visible in all directions: Most golf carts have lights mounted on top and on each side. These lights provide visibility in all directions, making it easier to navigate around obstacles and other carts.
2. Golf cart LED lights are effective at distinguishing obstacles: When driving in low-light conditions, golf cart LEDs can be effective at distinguishing obstacles such as trees or bunkers from the fairway. T
3. Golf cart LED lights can also be used as warning signals. They can be used to tell people that there is an obstacle in their way or that they need to stop.
4. Finally, golf cart LED lights can also be used as decoration. They can add a touch of beauty and elegance to any golf cart.
Conclusion
If you're looking to replace golf cart LED lights, check out our website. Our LED lights come in a variety of colors and can be used for a variety of purposes, such as adding an accent to your cart or making it easier to see at night. We provide a wide range of LED lights that can be highly matched with most golf carts like Club Car, EZGO, or Yamaha. With so many options available, it's easy to find the perfect light for your needs. So why wait? Contact us today!