The golf cart has been a popular mode of transportation for decades. As one of the golf cart accessories, the golf cart rear seat armrest is a safety feature on most golf carts and is mandated by the United States Department of Transportation (USDOT). Their purpose is to protect passengers in the event of a collision between the golf cart and another object.
What is the Golf Cart Rear Seat Armrest Made of?
10L0L golf cart rear seat armrest is made of high-density sponge and covered by PU leather, with the upgraded thickened mesh plastic bottom plate, which makes it torsion-resistant, stable and durable. The U-shaped bracket is better for load-bearing, not easy to tilt. It will not bend due to arm pressure.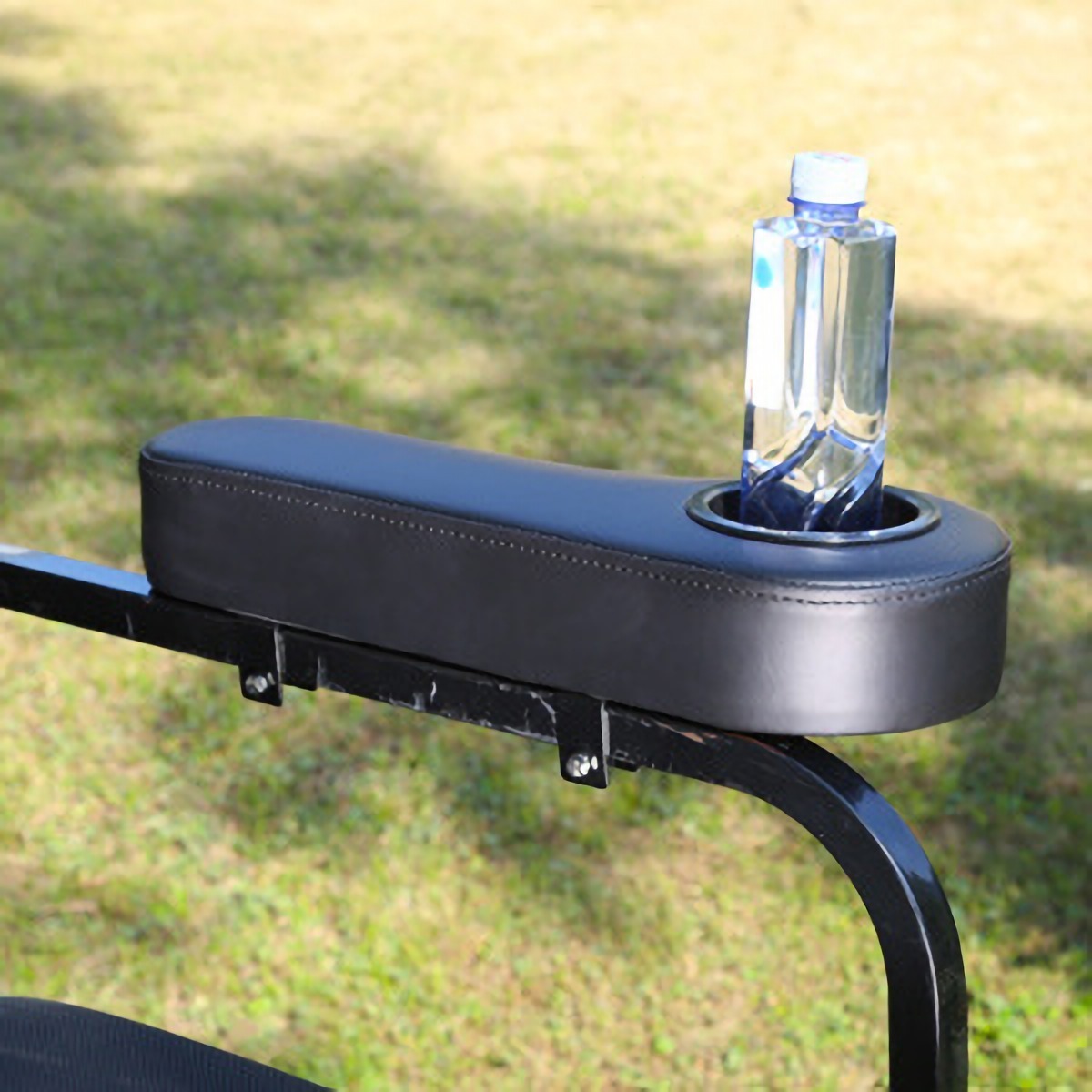 What are the Benefits of Using an Armrest on a Golf Cart?
There are several reasons why you might want to add an armrest to your golf cart. Armrests can provide a comfortable place for passengers to rest their arms, and they can also offer protection if the golf cart is involved in an accident.
10L0L golf cart rear seat armrest fits most golf cart rear seats like EZGO, Club Car, and Yamaha. Built-in high elastic sponge, make your family more comfortable when sitting in the rear seat. And it is equipped with a Detachable Holder, into which you can put your drinks and enjoy them. Also, the cup holder is detachable and easy to clean, internal waterproof solid foam padded and tight stitching PU leather covered.
Conclusion
Whether you are a newer of golf cart or a golf cart enthusiast, you will definitely enjoy upgrading your cart to improve its safety. One effective way is to use the golf cart rear seat armrests to improve overall driving safety. It ensures that passengers are safe during the journey, whether your cart is accelerating or decelerating. If you're looking for an extra layer of safety on the course, consider investing in a golf cart rear seat armrest today!