If you are in the market for a new golf cart cover, you would probably want to know whether or not it is worth spending the money on one. You might wonder what makes a golf cart cover worth your money and why these covers are so beneficial?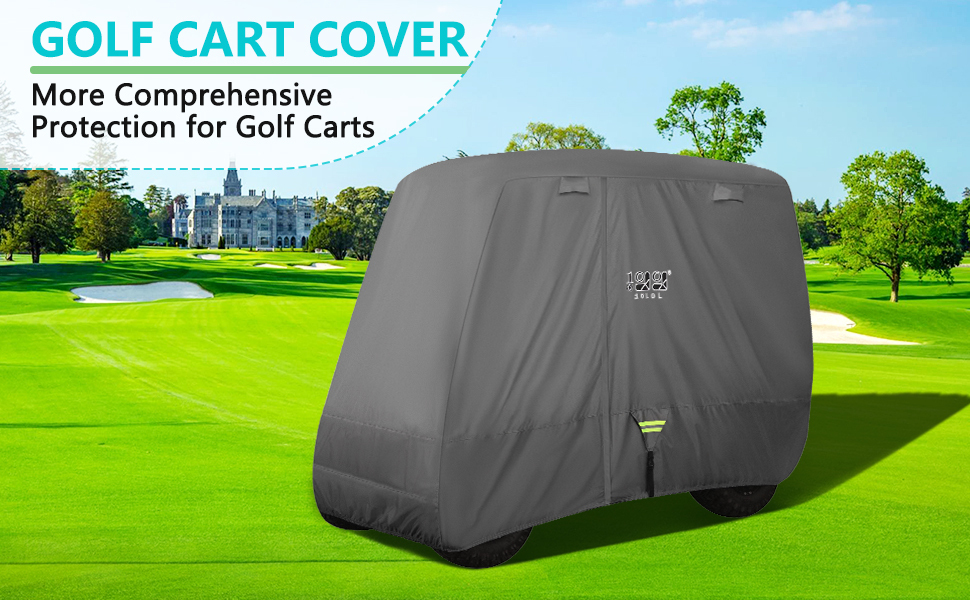 What is a golf cart cover?
Golf cart covers are a type of cover that is typically installed on golf carts. They are used to protect the golf cart from the elements. With these covers, your golf carts can stay in good shape when they don't need working.
Benefits of Golf Cart Covers
Golf cart covers can provide many benefits for your cart. Not only are they a way to protect your golf cart from the elements, but they can also help keep your golf cart looking new. Here are some of the benefits of using a golf cart cover:
-They Keep Your Golf Cart Protected from Some Elements: A golf cart cover can help protect your golf cart from the elements, including rain, snow, and sun.
-They Can Help Keep Your Golf Cart Look New:  If you use a golf cart cover regularly when you don't drive your golf cart, it will help to extend the life of your golf cart.
-They Are Easy to Install: Golf cart covers are easy to install. Installs in minutes without tools; just fit the enclosure cover over the cart roof, and roll down the sides, and bottom hooks to help you fix your cart tightly, ensure security even on windy days.
How to choose golf covers for your Golf Carts
Choosing the right golf cart cover can make a big difference in protecting your investment. Here are some tips on choosing the perfect one for your needs:
-Consider your budget. A cheap cover may not provide the protection you need, while a more expensive option may be worth it if it means your cart is protected from bad weather conditions.
-Consider the size of your golf cart. Most covers are designed to fit specific models of golf carts, so be sure to check the dimensions of your cart before making a purchase. If you possess Club Car Golf Cart, contact 10L0L quickly. They offer various durable golf cart enclosures for Club car, EZGO, Yamaha golf carts.
-Consider the material. 10L0L Golf Cart Covers are made of 600D waterproof oxford polyester w/ antistatic anti-UV coated, can be used as long-term outdoor storage golf cart cover, full protection windproof rainproof. Therefore, you can use them for a longer time with confidence.
Conclusion
Protecting your golf cart from the elements is essential in keeping it in good condition. That's where golf cart covers come in handy. Not only do they protect your cart from the rain and snow, but they also keep the sun and heat out. If you're looking for a way to protect your golf cart, consider investing in a golf cart cover like 10L0L.