Golf cart side mirrors are an important part of any golf cart. They help you see what is around your golf cart, and it's better to learn how they work before properly using them.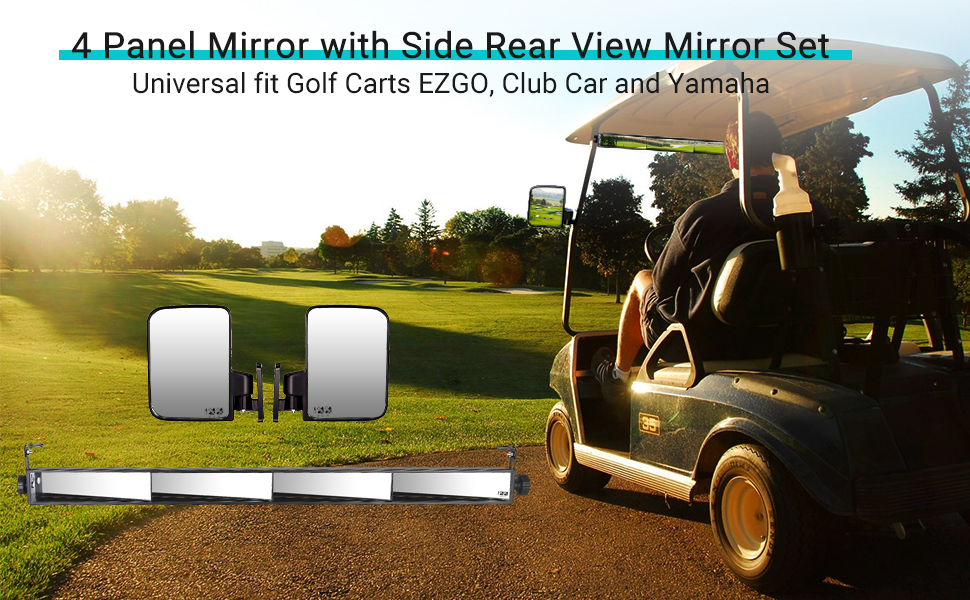 What can the Golf Cart Side Mirrors be used for?
Side mirrors are a standard feature on golf carts, and they come in various shapes and sizes. The golf cart side mirrors are a safety feature on most golf carts. The purpose of side mirrors is to help the driver see behind them and to the sides of the golf cart and give the driver a better view of the traffic in front, and behind them, so they can avoid obstacles and stay in control.
How Do Golf Cart Side Mirrors Work?
Most side mirrors work by reflecting light directly back towards the golf cart driver. This type of mirror is usually located near the front or side of the cart and angled to reflect light off the ground. For example, if you possess a golf cart like EZGO Golf Cart, Club Car Golf Cart, Yamaha Golf Cart, or Gas Golf Cart, it's time to apply new side mirrors like 10L0L for your loving golf carts so that increase the visibility.
Benefits of 10L0L Golf Cart Side Mirrors
10L0L Golf cart side mirrors are beneficial for a variety of reasons. First, this golf cart's rearview mirror is made from high-impact ABS housing. The high-impact plastic construction of the housing resists damage for years to come. Second, this side mirror can cover a viewing range of 180 degrees and gives a wide angle of what is coming up behind you. Last but not least, 10L0L will provide a 100% Satisfaction guarantee! If the golf cart side mirrors have defective or damaged, we will provide a free replacement or refund.
Conclusion
If you're in the market for a new golf cart side mirror, it's important to understand what they do. Side mirrors aren't just for use when you're on the course - they can also be helpful when parking your golf cart or when trying to park in tight spaces. By understanding what a side mirror does and how it works, you'll be able to make an informed decision about which model is right for you. If you still have no idea, 10L0L, a global online-sale brand, will gladly provide you with more information; please be free to contact us!