LED lights are a great way to customize your golf cart and make it your own. In this blog, we talk about how LED lights can be the perfect addition to your carts!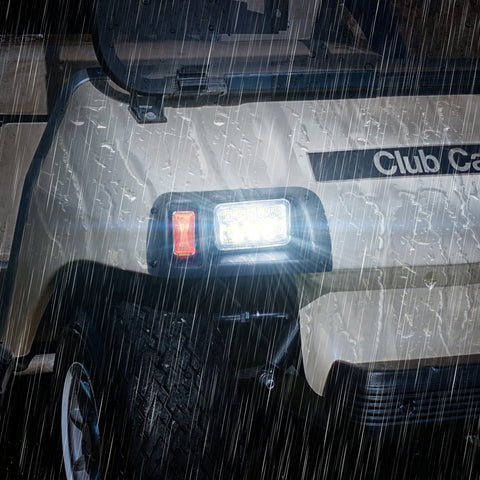 Introduction to the Golf Cart LED Lights
Adding LED lights to your golf cart can make your driving much more enjoyable. Not only do they improve your visibility, but they also make it easier to see where you're going at night or in low-light conditions. Plus, they look great and add a touch of class to your cart.
Types of Golf Cart LED Lights
There are a variety of types of golf cart LED lights available on the market, so it's important to find the right option for your cart and needs. Some of the most popular options include headlamps, taillights, and turn signals.
Each type of golf cart LED light has its unique benefits and features that should be considered when choosing one. For example, headlamps provide better visibility while driving, taillights make other drivers it easier to see you, and turn signals can help avoid accidents while turning.
Whatever type of golf cart LED light you choose, be sure to get the correct size and configuration for your cart. Many manufacturers offer exclusive customization for EZGO Golf Cart, Club Car Golf Cart, Yamaha Golf Cart, and Gas Golf Cart so that you can easily find the most suitable LED light for your golf cart.
What To Look For When Buying Golf Cart LED Lights
There are a lot of factors to consider when purchasing golf cart LED lights, and it's important to do your research before you make a purchase. Here are some things to look for:
Brightness: One of the most important factors to consider is how bright the light is. You want enough light so you can see where you're going, but not so much light that it becomes an obstacle.
Warranty: Always make sure the company offers a warranty on its products. This way, if something goes wrong with your golf cart LED lights, you can get them replaced or fixed free of charge.
Mounting Options: Make sure the golf cart LED lights have mounting options so you can easily attach them to the side or front of your cart. Some lights even come with mounting hardware included!
Price: Finally, be sure to factor in price when shopping for golf cart LED lights. Some companies offer lower prices if you buy in bulk, while others may have more expensive products but offer better warranties. It's important to find a good balance between affordability and features.
Conclusion
Golf Cart LED Lights are a great way to add extra brightness and style to your carts. They come in all different colors, so you can find the perfect light for your cart. If you're looking for a way to improve the look of your golf cart, consider investing in some good golf cart LED lights from 10L0L. Our LED light will not disappoint you, so be free to consult with us.