While some might think the golf cart armrest is a useless piece of equipment, it's an essential piece that all golfers should have. This blog article will talk about just why it's so important and what benefits you get from using it.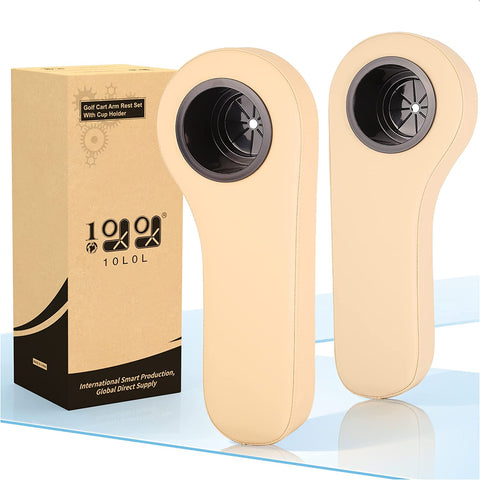 What is a Golf Cart Armrest?
A golf cart armrest is an essential piece of equipment for the golfer. It gives you a place to rest your arms, and it can help you avoid arm fatigue while you are driving. Armrests can be found on all types of golf carts, from those used by beginners to those used by professional golfers. They come in a variety of shapes and sizes, and they can be attached to the cart in a number of ways. Some armrests are fixed in place, while others can be adjusted to different heights.
Why are they important?
The golf cart armrest is an essential piece of equipment for the golf cart as it provides many benefits. First, the armrest can help reduce fatiguing stress on your wrists and hands. In addition, they are usually built-in high elastic sponges, which make your family more comfortable when sitting in the rear seat.
Second, the golf cart armrest is more convenient. Usually, it is equipped with a detachable holder. Put your drinks into this cup holder and enjoy it. Also, the cup holder is detachable and easy to clean, internal waterproof solid foam padded and tight stitching PU leather covered.
Finally, it can make your golf cart look new again. Are you disgusted with the damaged surface of your golf cart armrest? Your puppy or kittens may scratch the seat armrest. A armrest cover will make your front seat armrest shine again. Renew and protect your front seat.
Conclusion
If you're looking to buy or borrow a golf cart armrest, be sure to check out our selection from  10L0L and find the perfect one for your needs. But be careful: some seat armrest cover only fits certain model like Club Car Golf Cart. Therefore, you can contact the 10L0L professional team for more information before ordering!