Golf cart enclosures help protect golf carts from the elements and make it much easier to maintain golf carts. Read this blog article to find out more about why you need one, and other information that you need to know.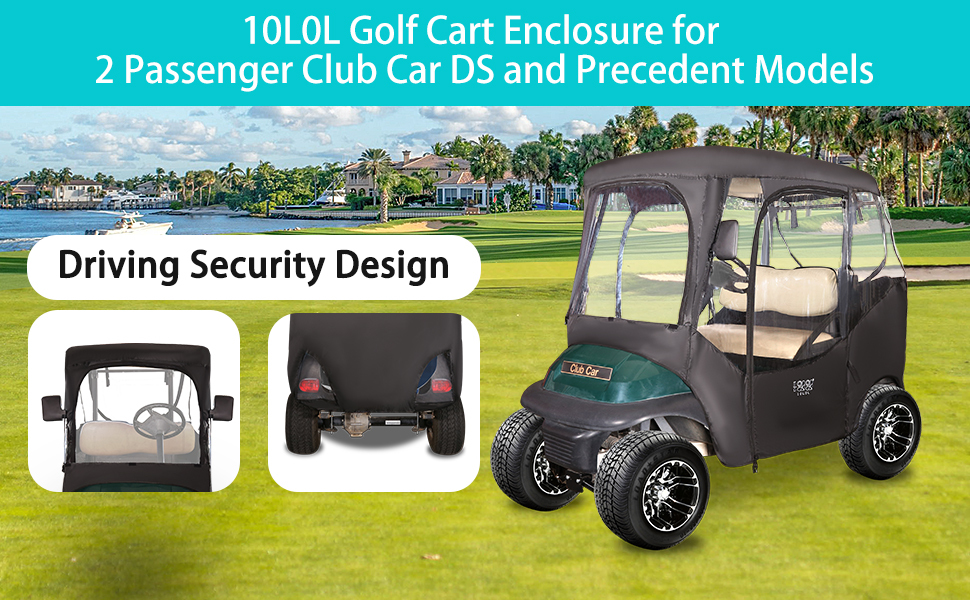 What are the benefits of a golf cart enclosure?
A golf cart enclosure is a great way to keep your golf cart safe while you are out on the course. There are a lot of benefits to having an enclosure, and here are some of the most important ones:
One of the most important benefits of the enclosure is that it will protect your golf cart from weather conditions. If it's cold outside, your golf cart will stay warm inside the enclosure. If it's raining or snowing, your golf cart will stay dry inside the enclosure.
Another benefit of golf cart enclosures is that they can keep golf carts looking new. A golf cart enclosure can help to protect your golf cart from exposure to the elements. By enclosing your golf cart, you'll be able to keep it looking new and preserve its functionality. This means that you'll be able to use your golf cart for years to come without worrying about it deteriorating or becoming inoperable.
What should you look for when purchasing a golf cart enclosure?
When shopping for a golf cart enclosure, it is important to be aware of the different features that are available. Here are a few things to keep in mind when looking for an enclosure:
-The size of the enclosure. Make sure to measure the cart before making a purchase.
-The type of protection the enclosure provides. Some enclosures are designed to protect your golf cart from weather conditions, while others are designed to provide security for your golf equipment.
-The price range of the enclosure. How much you'll have to pay for high-quality golf cart enclosures will depend on factors such as the type of materials used to build the product, whether it is a custom design or manufactured by an established company, and what additional features are included.
Conclusion
Golf cart enclosures are important for protecting your golf cart and its contents from the weather. If you are interested in investing in golf cart enclosures please contact 10L0L. We have enclosures that can be matched with a lot of golf carts, ranging from Club Car to EZGO to Yamaha golf carts. So why wait? Contact us today!