If you're going to invest in golf cart enclosures and want to know about them, this article is exactly the one for you. Read on to learn what golf cart enclosures are and what can they do.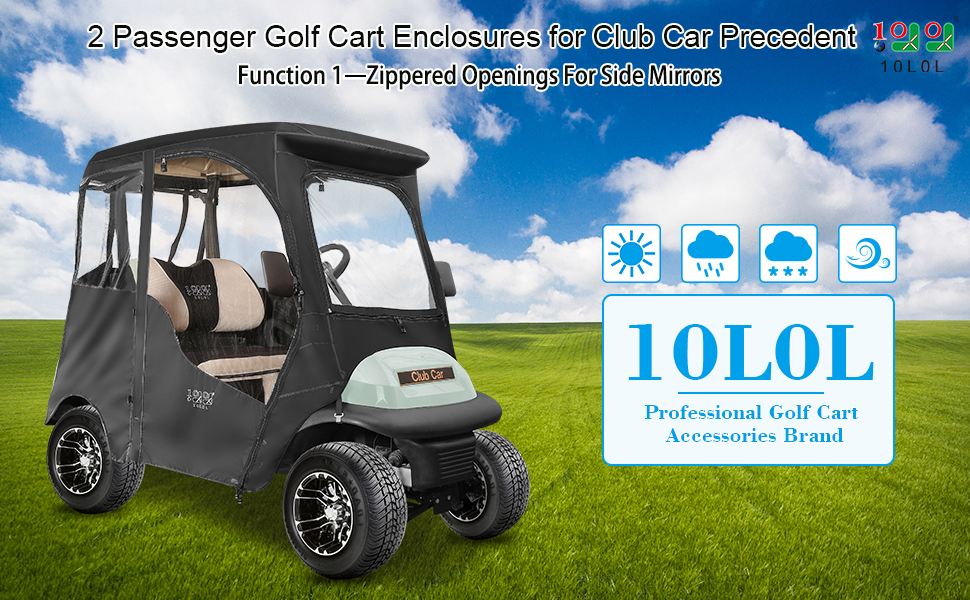 What are golf cart enclosures and what can they do?
Golf cart enclosures are a great way to keep your golf cart safe and protect it from the elements. Golf cart enclosures can come in a variety of shapes and sizes, so there is sure to be one that will fit your needs. Here are some of the most common benefits of installing a golf cart enclosure:
1. Keep Your Golf Cart Clean: When you have an enclosure on your golf cart, it helps to keep the cart clean. This is because rain and snow can't get into the cart and splash around, meaning that your golf cart will stay cleaner longer.
2. Protection From The Elements: An enclosure also protects your golf cart from the elements. This is important because if your golf cart gets wet or dirty, it will start to rust and fail prematurely. An enclosure also keeps the wind and rain away from your golf cart, which can make it easier to drive in bad weather conditions.
3. Improve Performance: A well-fitted enclosure can improve the performance of your golf cart significantly. This is because an enclosure reduces turbulence and noise in the air, which makes your golfing experience more enjoyable. Additionally, an enclosure provides protection from the sun and rain, which can also improve how your golf cart performs.
Conclusion
Golf cart enclosures are a great way to protect your investment and keep it in good condition. Not only can they help to keep the golf cart clean and free of rust, but they also protect your cart against scratches, rain, snow, or other harsh weather. Whether you're looking for a custom enclosure or just want to buy one that is compatible with your specific golf cart, 10L0L should have something that will fit your needs. We provide various types of golf cart enclosures which can be matched with some famous golf carts in the market such as Club Car, EZGO, or Yamaha golf cart. If you have any needs, please contact 10L0L.