If you have ever traveled by golf cart, you have probably noticed that the enclosures on these carts offer a great degree of safety, security, and convenience to users. But what are they and why you should consider investing in them? Read on!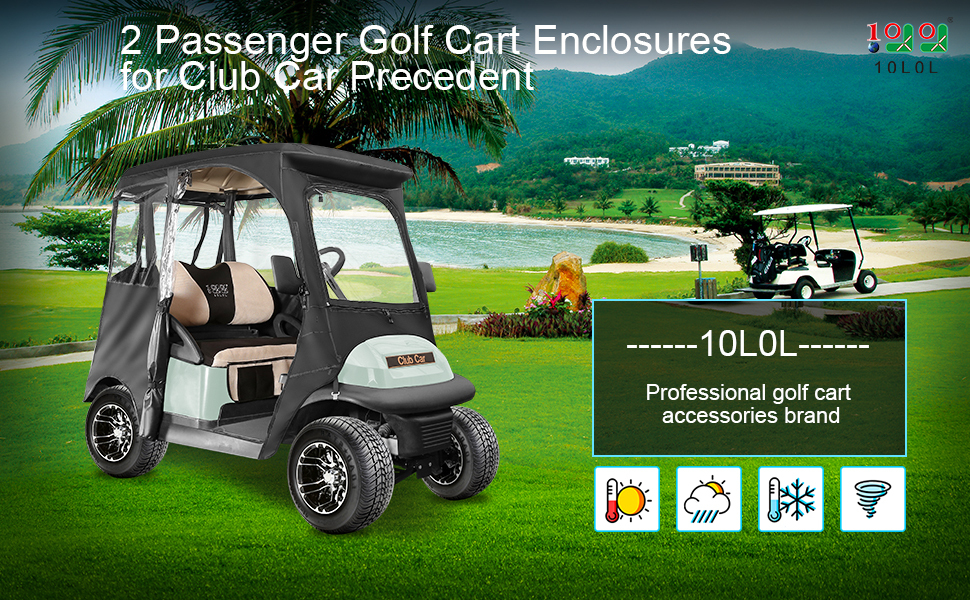 What are golf cart enclosures?
Golf cart enclosures are protective covers of golf carts and can be made of a variety of materials. They come in a variety of shapes and sizes to fit most golf carts. Some golf cart enclosures are transparent, which allow the passengers to see out, while others are completely enclosed.
Why you should consider investing in golf cart enclosures
When you are considering buying a golf cart enclosure, there are many reasons to choose one.
-Ease of use: Having a custom-made enclosure for your golf cart makes it easy to get around. You won't have to worry about scratching your cart or struggling to fit it into small spaces.
-Weather protection: An enclosure will keep your golf cart safe from the elements. If it's raining outside, your golf cart will be protected from water damage. If it's cold outside, an enclosure will keep your golf cart warm.
-Customization: You can customize an enclosure to perfectly fit your needs. You can choose the size and shape of the enclosure, as well as the materials used in its construction, which allows you to redecorate your car and keep it beautiful.
Conclusion
Golf cart enclosures are a great way to keep your vehicle safe and sound while you're out on the course. They can also help protect your golf equipment from being damaged by scratches, rain, snow, or other harsh weather. So if you have a golf cart, enclosures should be a must-item for you. 10L0L has a wealth of experience in manufacturing golf cart enclosures and gets the affirmation from our customers. With various types of golf cart enclosures, whether you own a Club Car, EZGO or Yamaha golf cart, we guarantee that we'll have something perfect for you! If you're looking for a golf cart enclosure that will fit your specific needs, be sure to check out our website, or you can contact us and our service team will be always available there to help you!